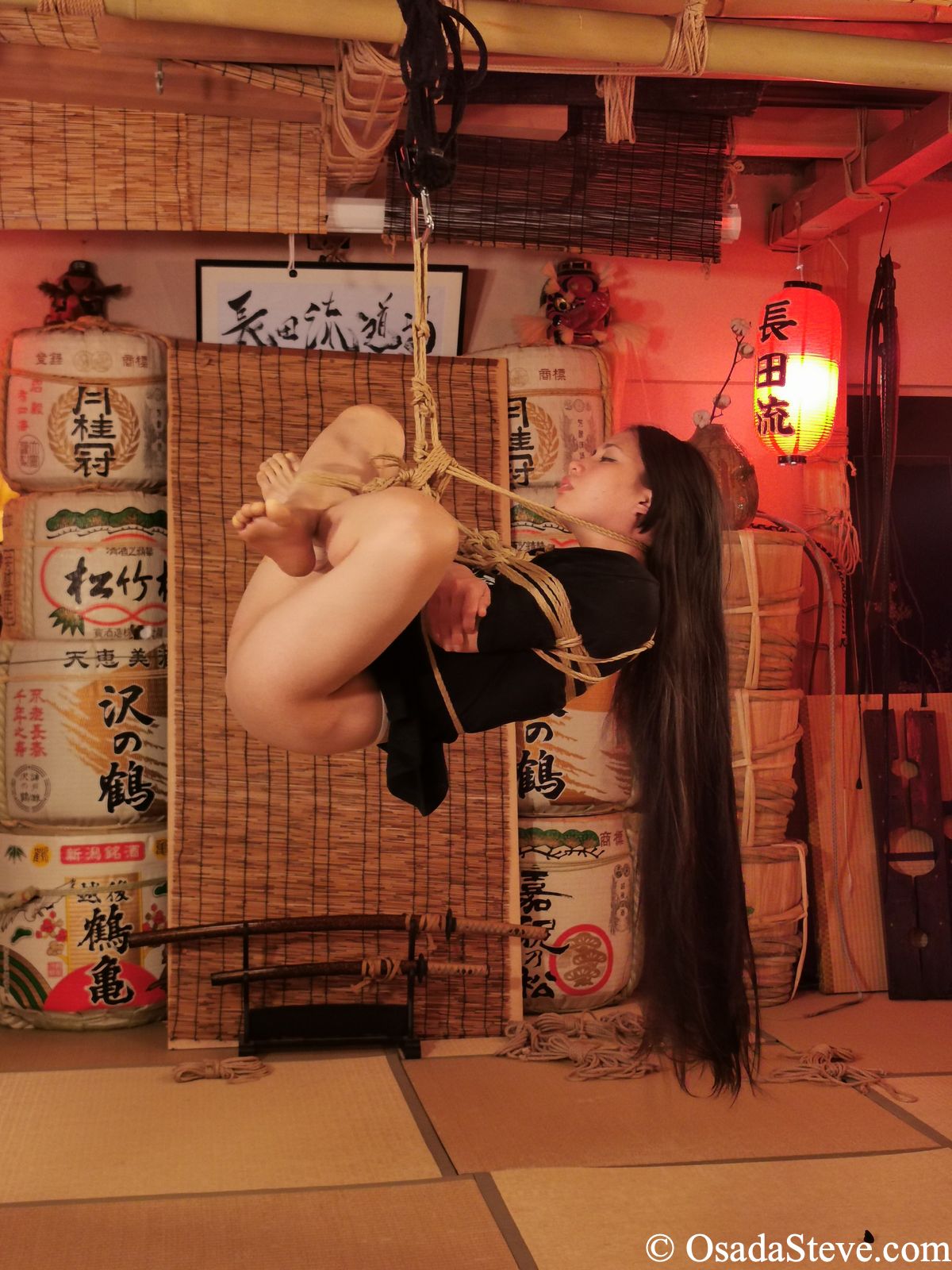 Ebizuri (海老吊り)
Please note that this suspension has only ONE upline. To mitigate the risk of injury or death be sure to have a plan B, C, and D.
Even a minuscule astrological misalignment can cause tripping, loss of grip, a sudden leg cramp, or a heart attack to shibarite (
縛り手

, the one who does the tying and lifting) with fatal consequences to ukete's (

受け手

, the one in rope) physical safety and life.
NEVER do this suspension (or any suspension for that matter) alone! Always work with an experienced spotter.
ALWAYS make sure your main suspension line is in perfect condition!
Avoid causing friction to your suspension line during lift.
Consider employing a pulley system for added safety.
Play safe!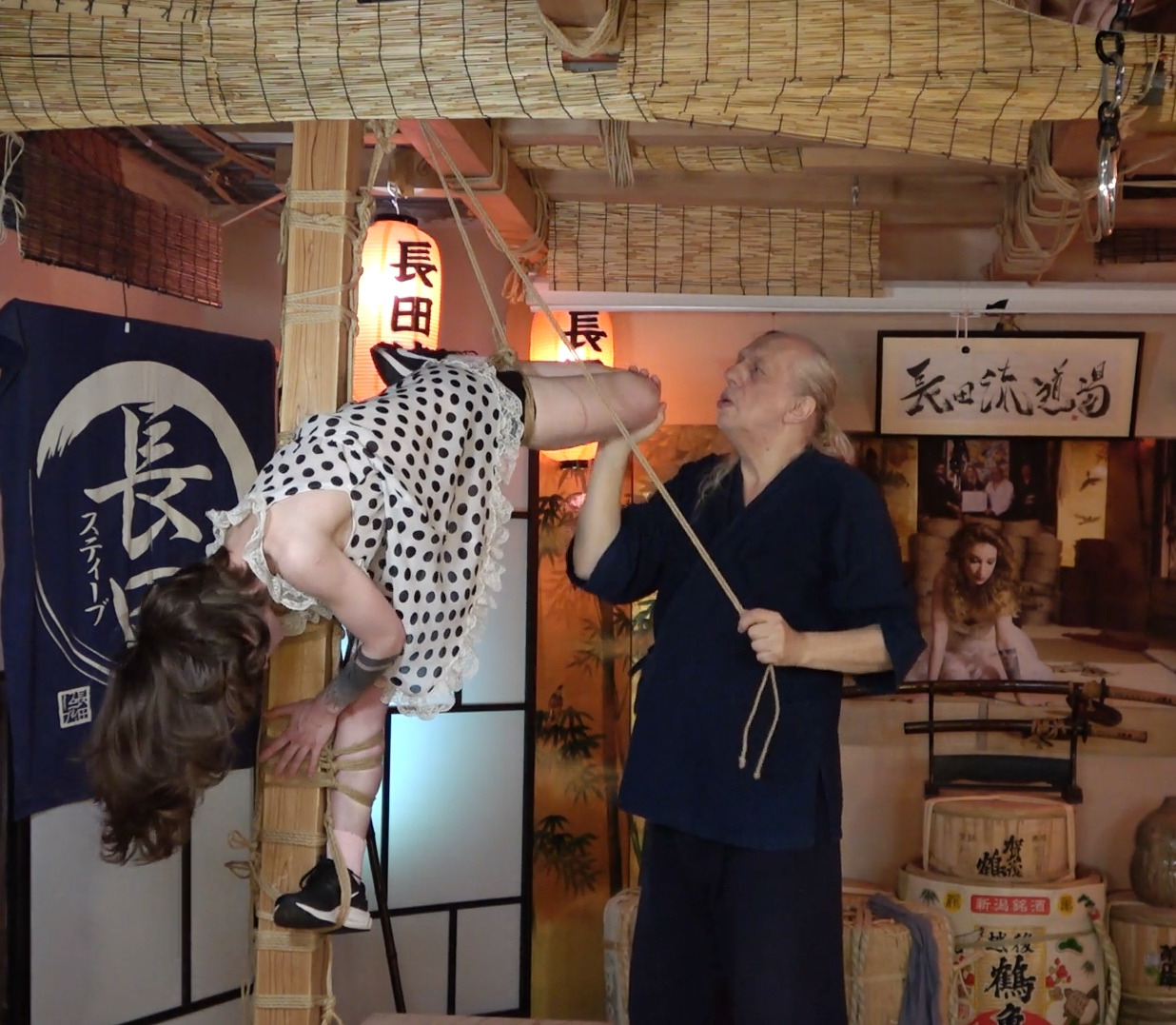 BTS Labbing
A rare glimpse behind the scenes (BTS) of a 'laboratory' exercise to figure out some 'crazy' pole suspension.
For lack of a crash test bunny, the exercise is carried out with the one-and-only Weronika volunteering her luxurious body.
A few days later that type of unorthodox hashirazuri (
柱吊り

) is featured in this workshop.


To Enroll In This Course
You Must Have Completed All
Kyu (
級
) Skill Levels 9 to 4.
As we are entering the Advanced Level
(
上級
, joukyuu) of the Osada-ryu (
長田流
) school system, the techniques taught are becoming increasingly complicated and high-risk.
If you wish to enroll, please contact

[email protected]

together with your enrollment records to request an access code.
The cost for enrollment is $50.
Enjoy the Sensual Art of
Osada-ryu Kinbaku
長田流緊縛
Play safe!

The Curriculum
60+ minutes
Available in days

days after you enroll

Front-TK-based Ebizuri
Available in days

days after you enroll

Labbing
Teaser Clip w/ Juri Billy Doll

Bundle Up To Meet The Enrollment Requirements
Please note that ALL skill level courses 9 to 4 are also available for certification!