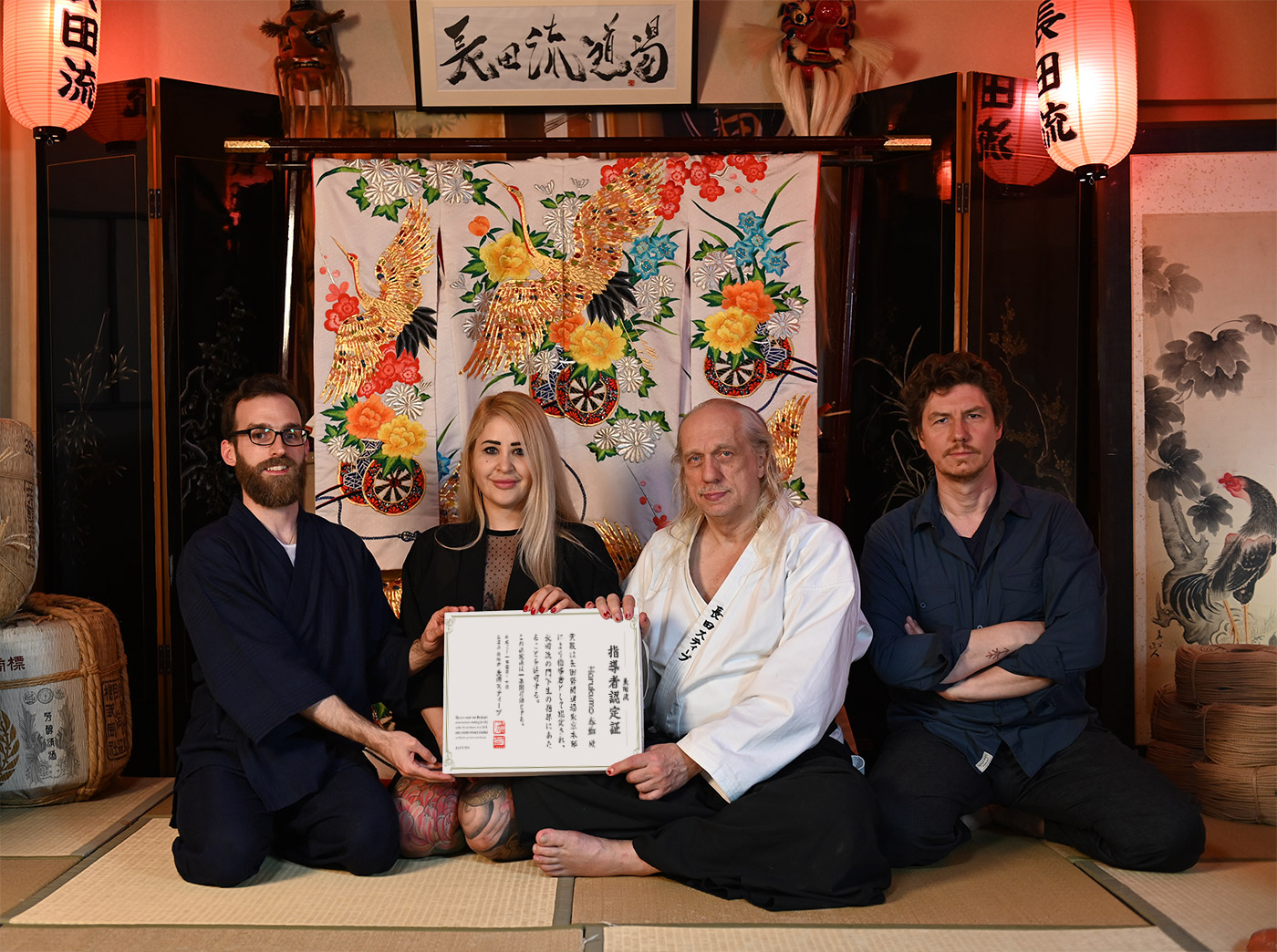 Introduction
Harukumo (春蜘) sensei is a licensed Osada-ryu (長田流) and Yukimura-ryu (雪村流) instructor having spent several years in Japan in a distinguished career as nawashi/bakushi (縄師/縛師) since 2004.
The photo shows him at the handover ceremony of his Osada-ryu teaching license.
From left to right: Harukumo, his muse, Osada Steve, Ropeknight.
The Concept and Impact of Space
One of the most basic elements shaping our kinbaku experience is the space surrounding us. But space is not merely spatial. There is also the emotional space, connecting Bakushi and Ukete. This class explores how physical and emotional space impact our experience, how these two layers interact with each other, and how space(s) can be used as active components to create deeper, more meaningful Kinbaku encounters.
As a simplification, the tieing techniques are divided into two categories: three-dimensional tieing (standing or suspensions) and two-dimensional tieing (floorwork or newaza). The emotional space plays an equally important part in these situations.
The course is structured in three parts:
Setting up the physical space
3-dimensional tying
2-dimensional tying
Teaser Clip
A glimpse at what awaits you inside.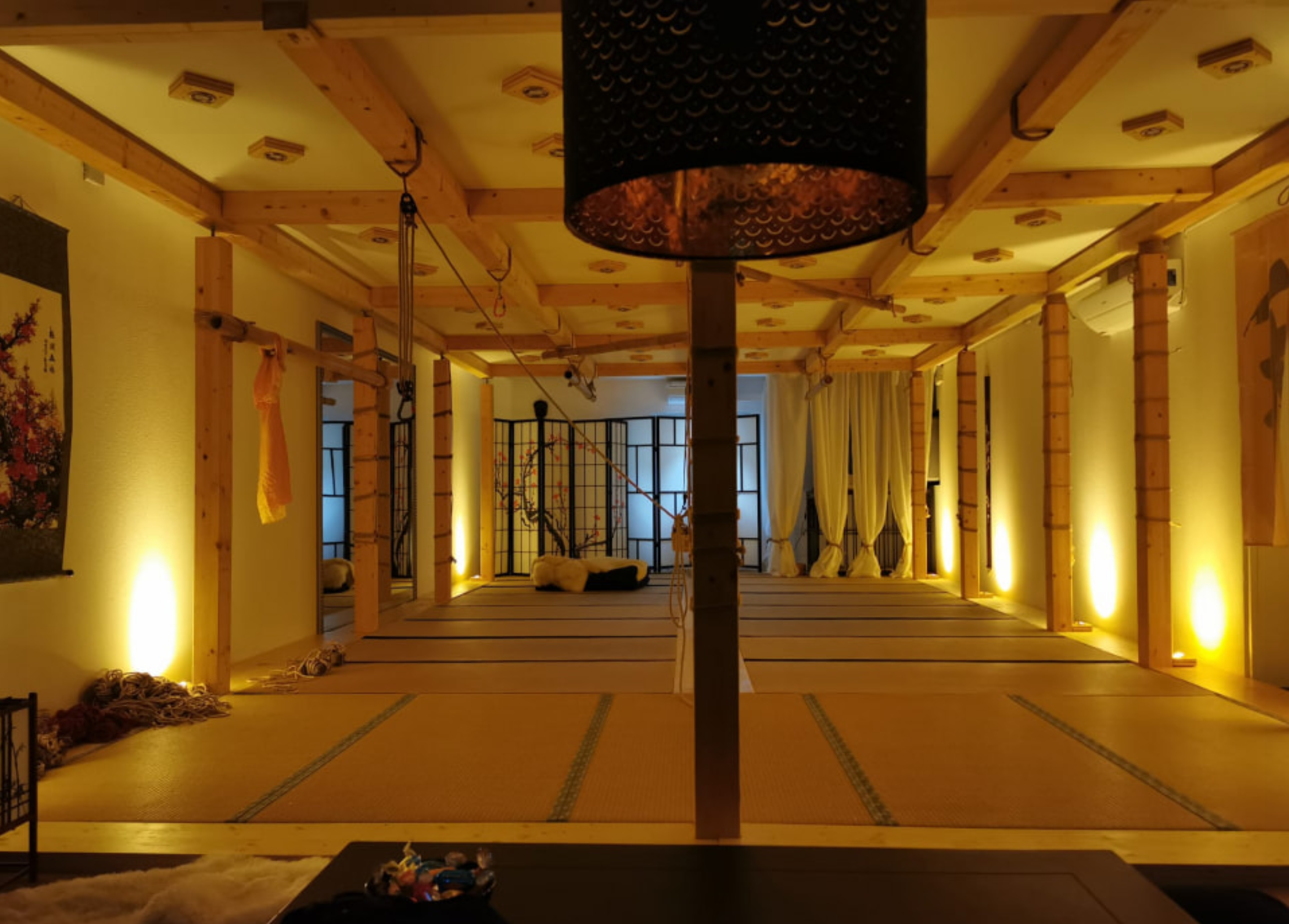 Setting Up the Space
What elements form the physical space we use for kinbaku? How do they impact the scene and our emotions? And how can we use them to our advantage? All this is explained in the first chapter of this class.
3-Dimensional Tying
This part covers everything from how to enter the tying space to the function of space during a suspension. All three spatial dimensions are actively used and play a role in creating the scene. The emotional space and how it plays out in these moments, with a lot of physical space and wide ranges of body movements is explored in detail.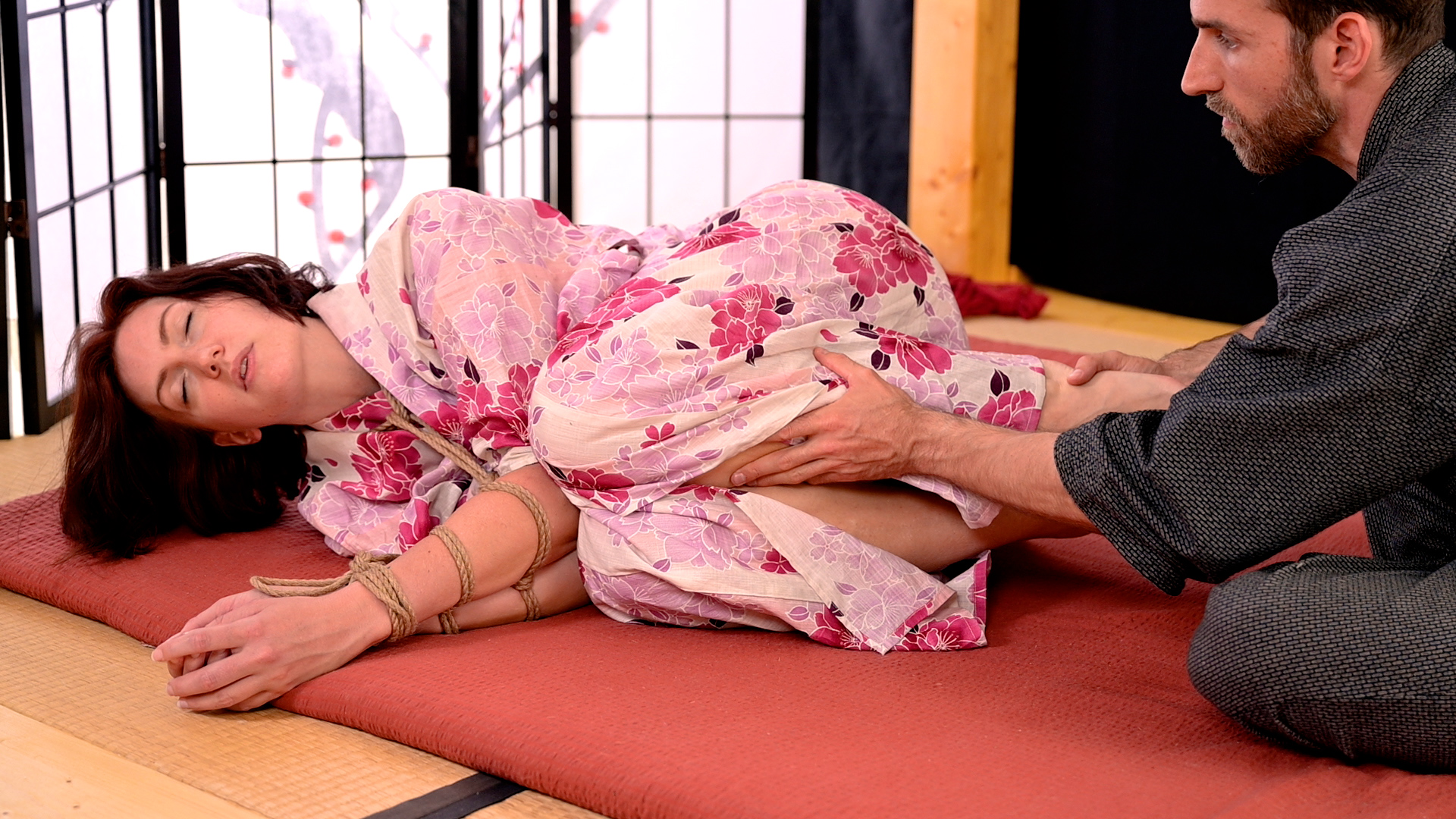 2-Dimensional Tying
This section focuses on floorwork. Body movements, the positions of Bakushi and Ukete and how to transition from one position into another. The connection between the physical space and the emotional space, expressed in nonverbal communication, is shown in intricate detail.
The Curriculum
100+ minutes
Recommended Courses
Take your time to perambulate and appreciate the other courses and workshops waiting to be discovered.
Check your inbox to confirm your subscription