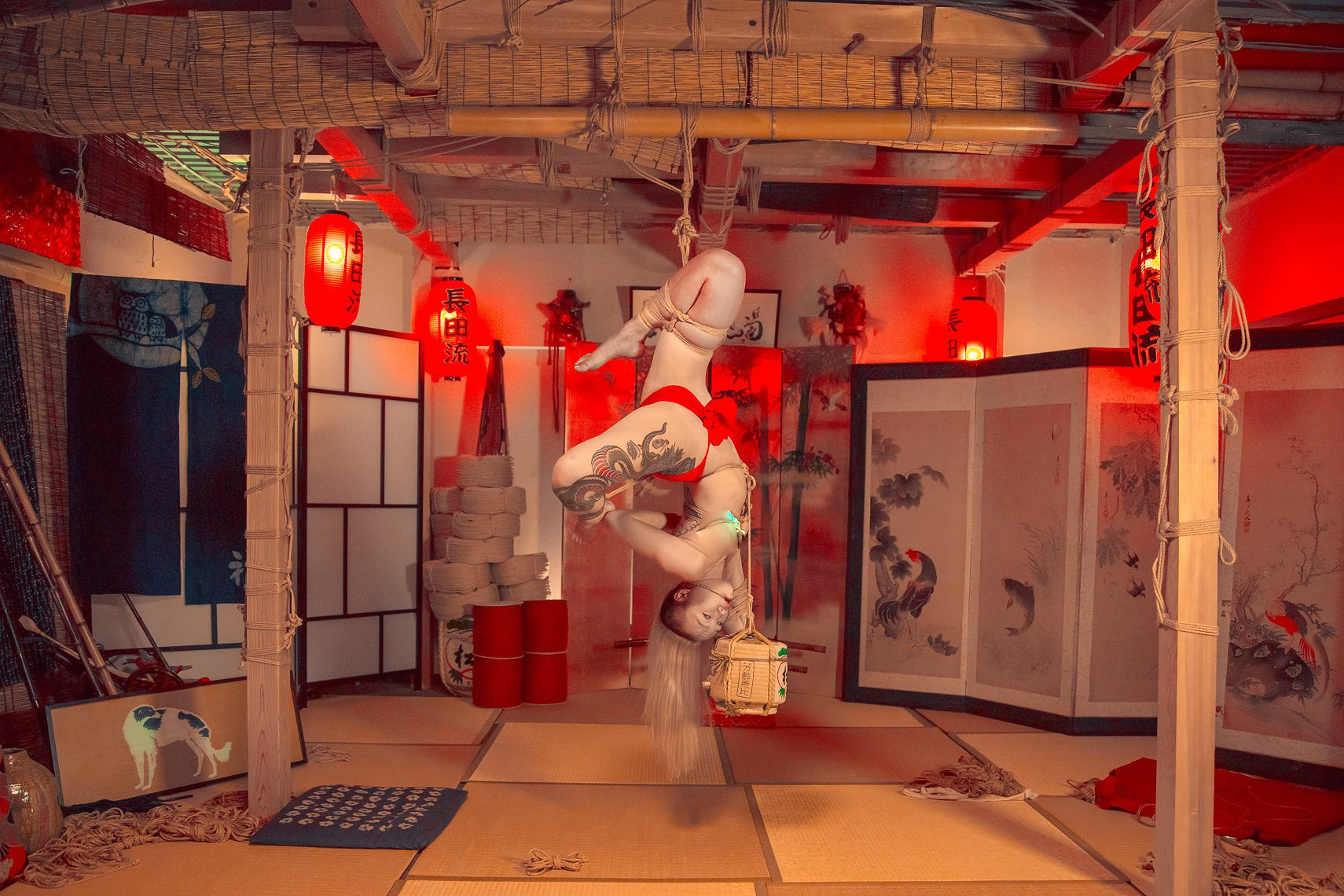 A Plethora of Possibilities
There are many ways to construct a futomomo plus there are even more ways to get it into the air. (Photo on left not part of the workshop.)
In this workshop, we focus on the futomomo getting fully loaded. Perhaps unloaded or less loaded varieties afford more comfort, i.e. when much of the body weight is supported by a takatekote or hip suspension.
Mr Language Person chiming in:
In everyday Japanese the term futomomo (
太腿

) refers to the thigh. Whereas in the tying arts a futomomo describes a type of bondage where the lower leg and the thigh are tied together.

High Load / Low Risk

In this workshop's version of the full-load futomomo suspension we are starting off with a takatekote chest tie that is then secured to an overhead point.
After constructing the futomomo and attaching it to a suspension line we lift the futomomo high in the air until the load to the takatekote becomes zero.
Once fully airborne we do another futomomo on the other leg, add a suspension line to it, and balance the load between both legs.
To add some fun to the air time we then frolick with further rope embellishments until it's time to return to terra firma -- but not before reattaching the takatekote to the overhead point for touchdown safety.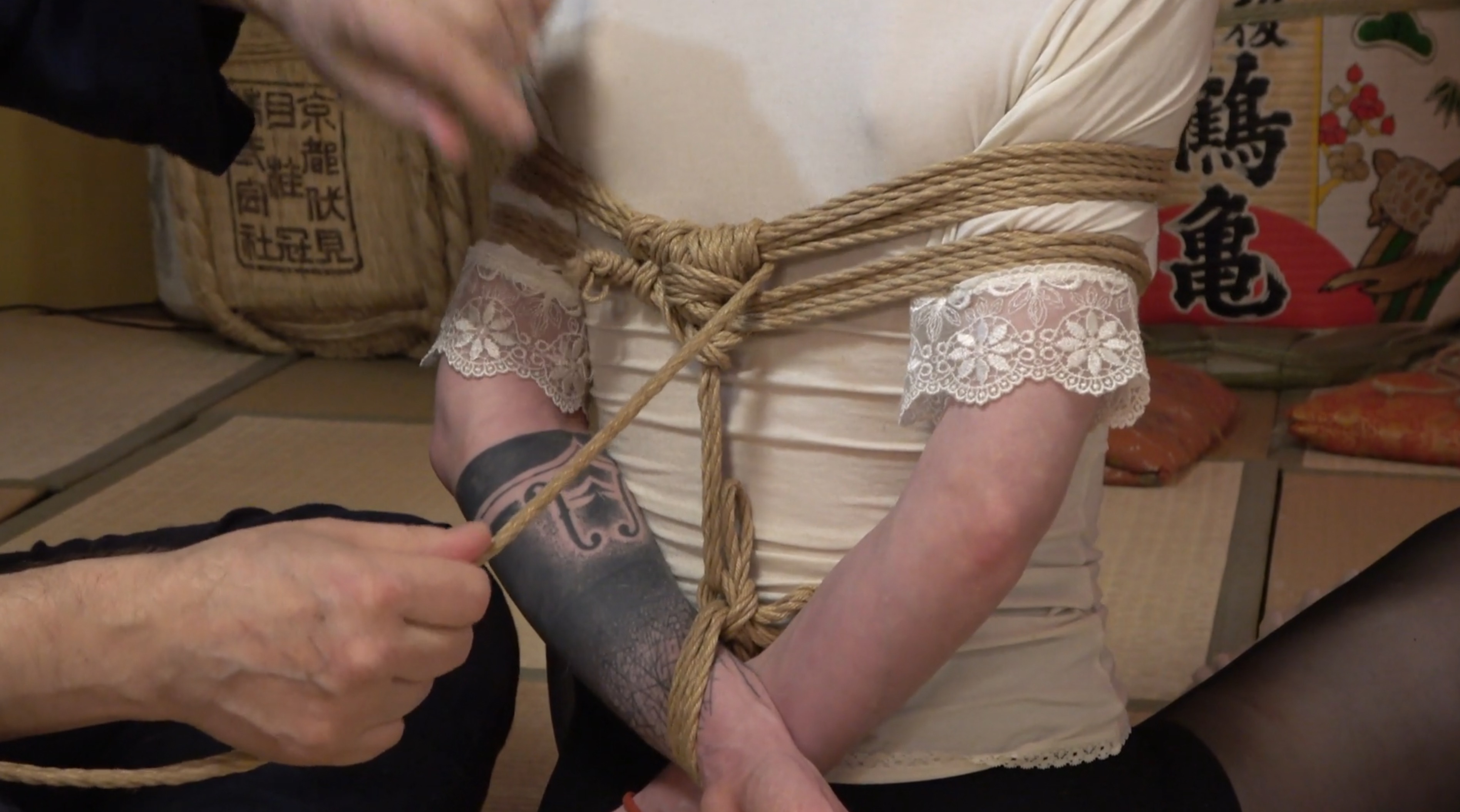 Takatekote Prepping
As a safety feature we first build a simple takatekote that we will use during the transition of lifting the futomomo in the air.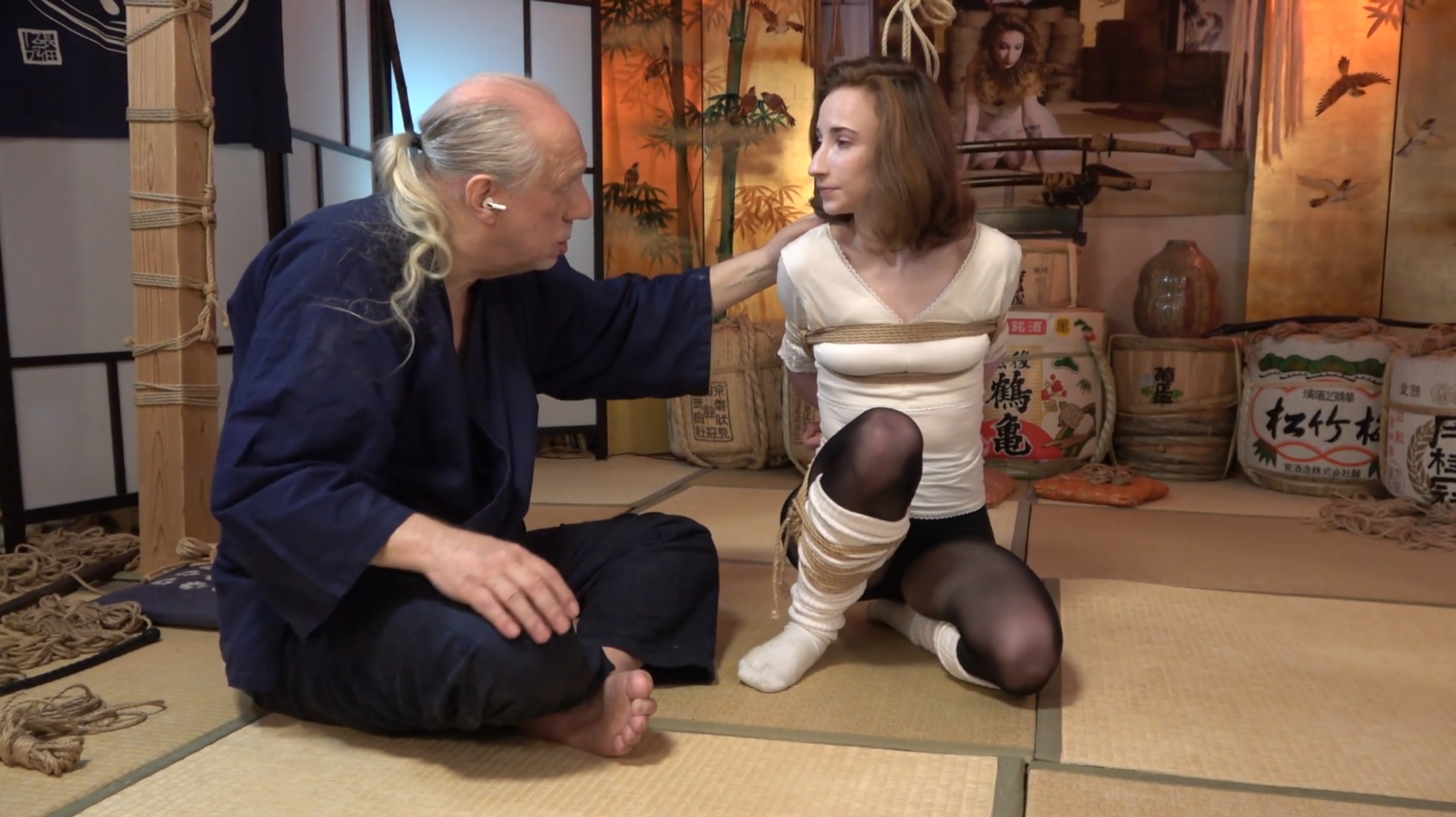 Building the Futomomo
After supporting the takatekote with an overhead line we proceed to construct the actual futomomo tie.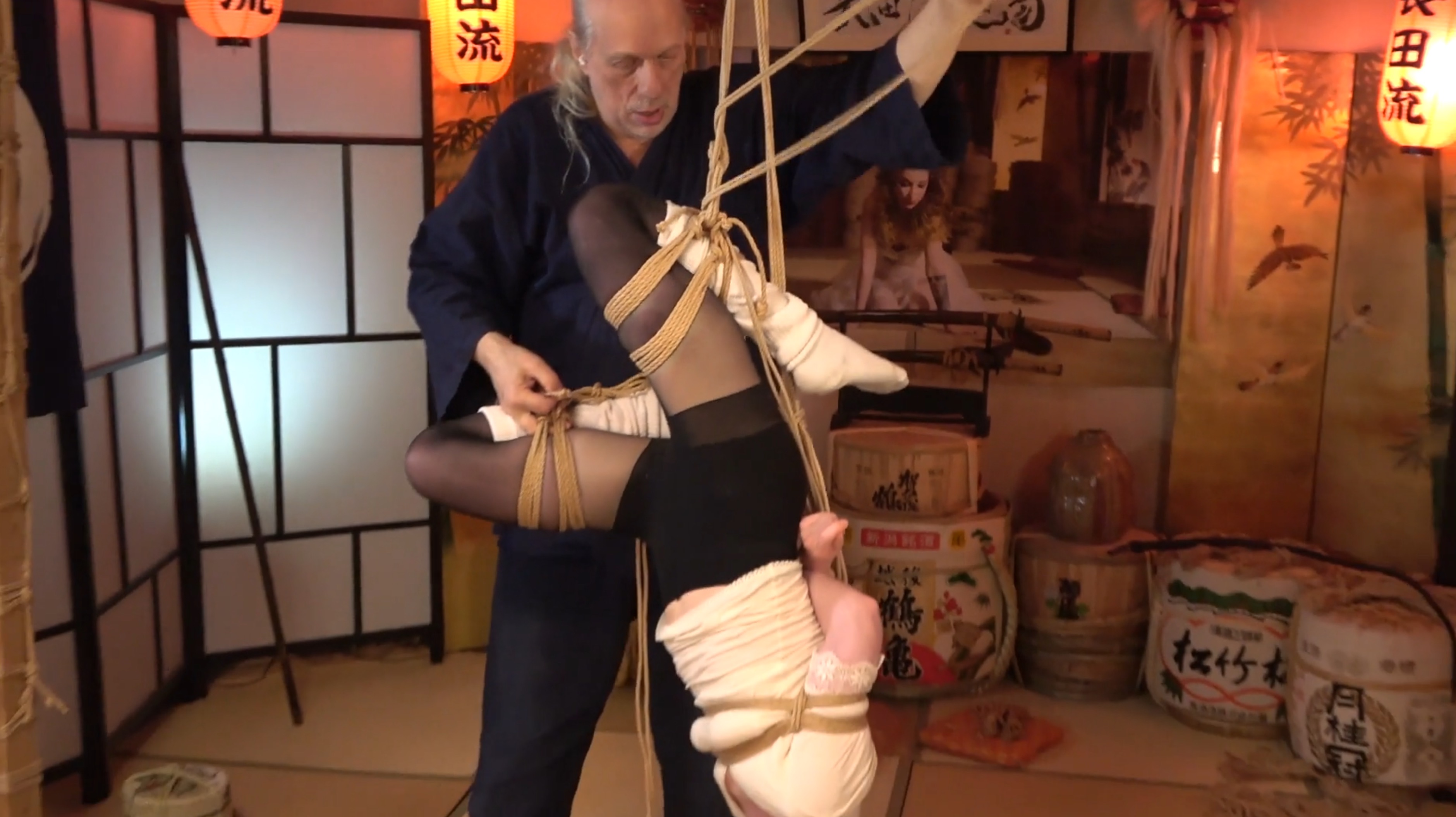 Touchdown
After having much fun in the air the need for a controlled touchdown will arise sooner or later. As part of our risk mitigation strategy we will secure the takatekote to the overhead point again before going down.
The Curriculum
120 minutes
Available in days

days after you enroll

First Section
Chef's Recommendations
Perambulate through the vast treasure trove of high-quality workshops and structured Osada-ryu school system courses.