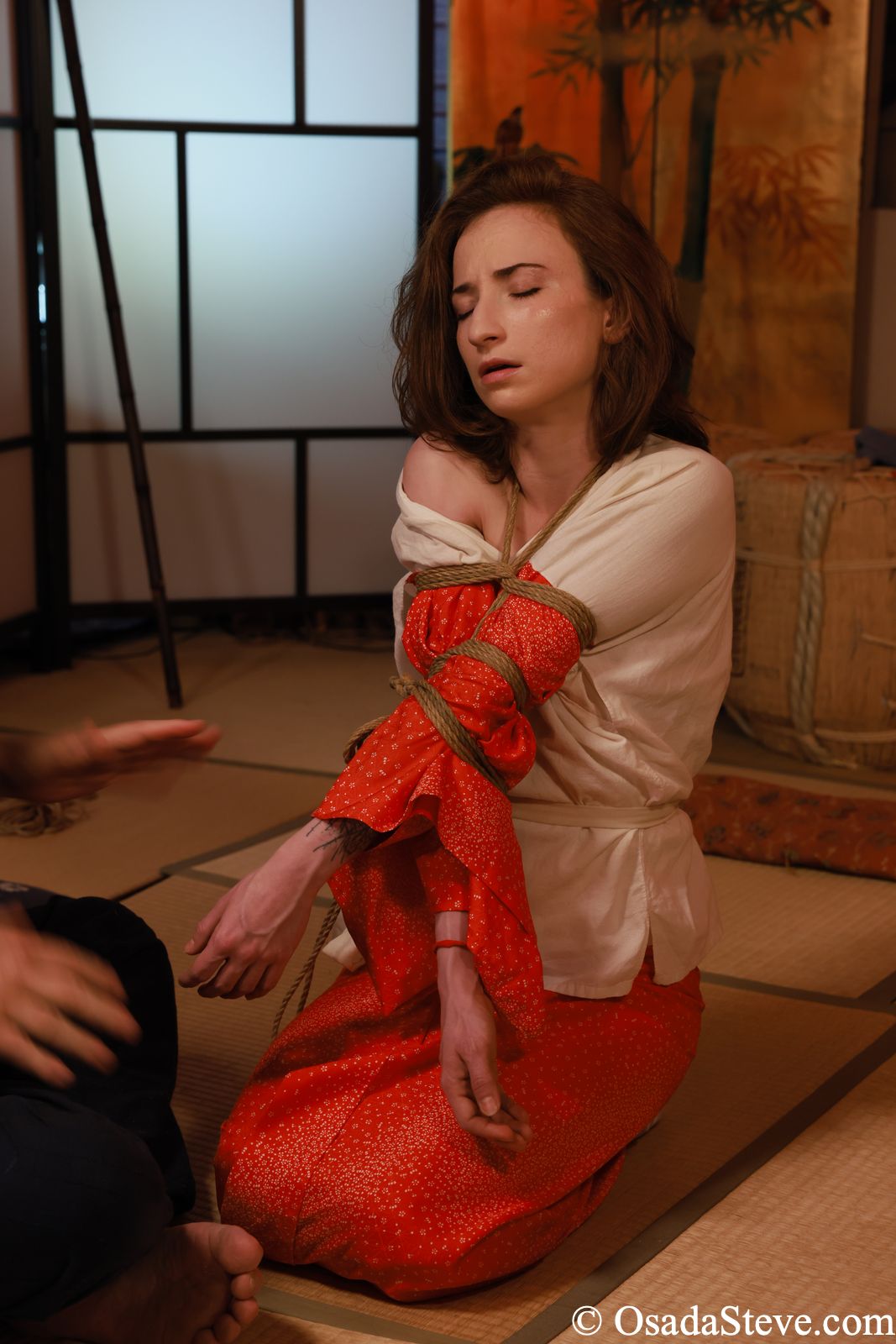 Life-changing rope
In kinbaku we distinguish between two basic skill sets.
A) The ability to "read" and connect with your rope partner to provide a deeply emotional experience.
B) The ability to provide safe and sound rope techniques through diligent study and responsible practice.
With Osada-ryu (長田流) you can reach the heart and the soul of your partner that only rope can accomplish.
In the first half of this workshop we explore the secrets of newaza (寝技) to add meaning and depth to your (technical) tying skills.
In the suspension part of the workshop we strive to acquire technical tying experience while simultaneously learning about safety issues.
A word on newaza (寝技)
The term newaza is being used for Yukimura-style floorwork with its distinctive focus on connection, eroticism, and love where the rope partner is invited to a mesmerizing dance. It is distinguished by its complete lack of force and compulsion.
Grandmaster Yukimura Haruki / 雪村春樹 sensei, one of the greatest minds of shibari is the progenitor of aibunawa (愛撫縄) who has elevated the caressing style of newaza to an art form.
Newaza is more than just tying on the floor. It is a complete system, an all-encompassing philosophy where rope is combined with emotional ki (気) transfer. For something to qualify as newaza it needs to be based on Yukimura-ryu -- which takes a lifetime to master.
Mr Japanese Language Person chiming in:
Another term for floorwork is yukawaza (床技). Yukawaza can be done anytime by anybody as long as it doesn't leave the floor. So in a sense it is setting you free from the constraints of aibunawa and you can do as you please without having to focus on the feelings and needs of your rope partner. (If that's what you want.)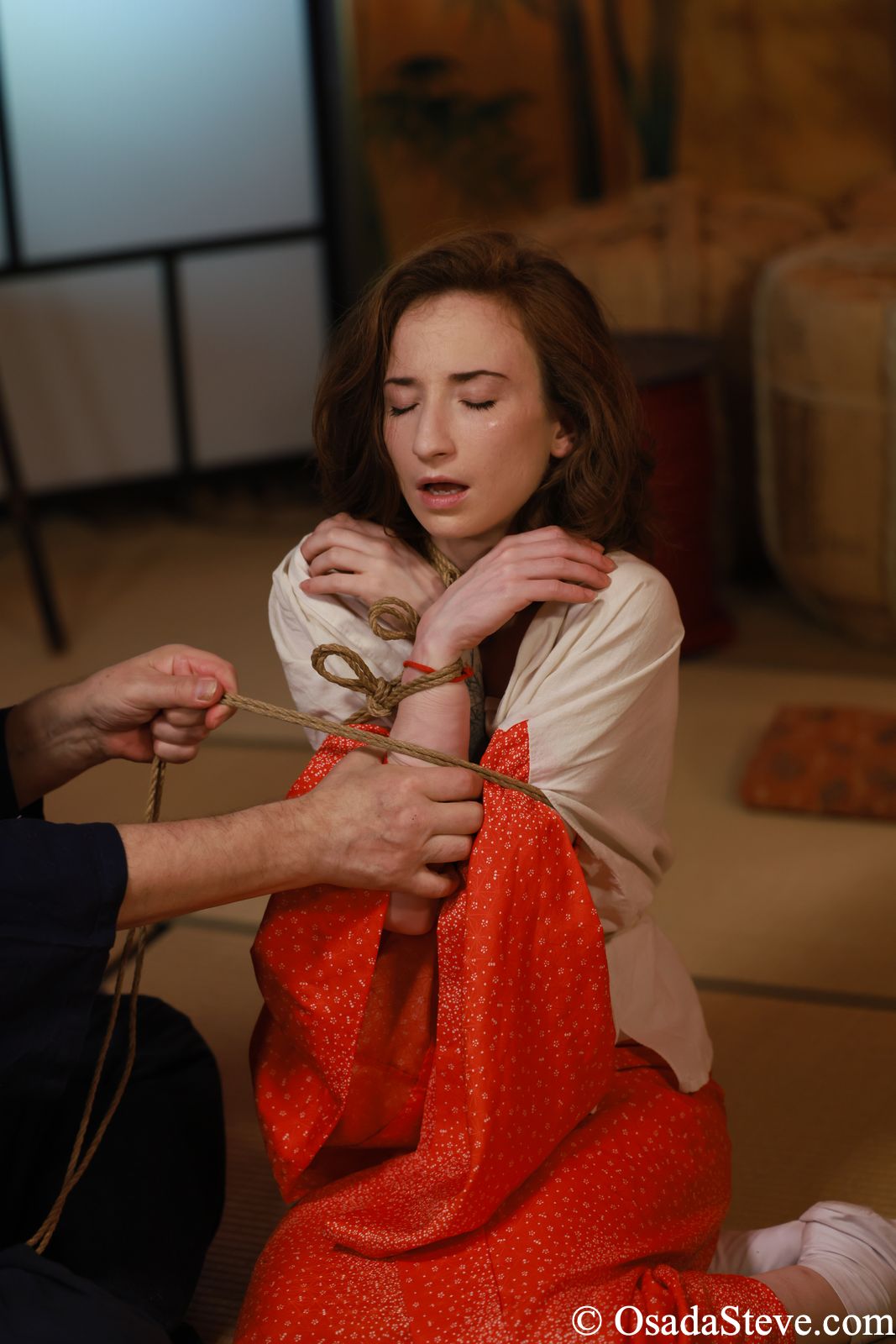 Kyuukon shibari / 求婚縛り
You have just spent all of your money on the most beautiful ring and you are going to propose to your significant other.
You can't find sleep the night before but you are more than ready to go on your knees.
Put yourself into that frame of mind, show humility and lay rope on your partner. Your future will depend on it.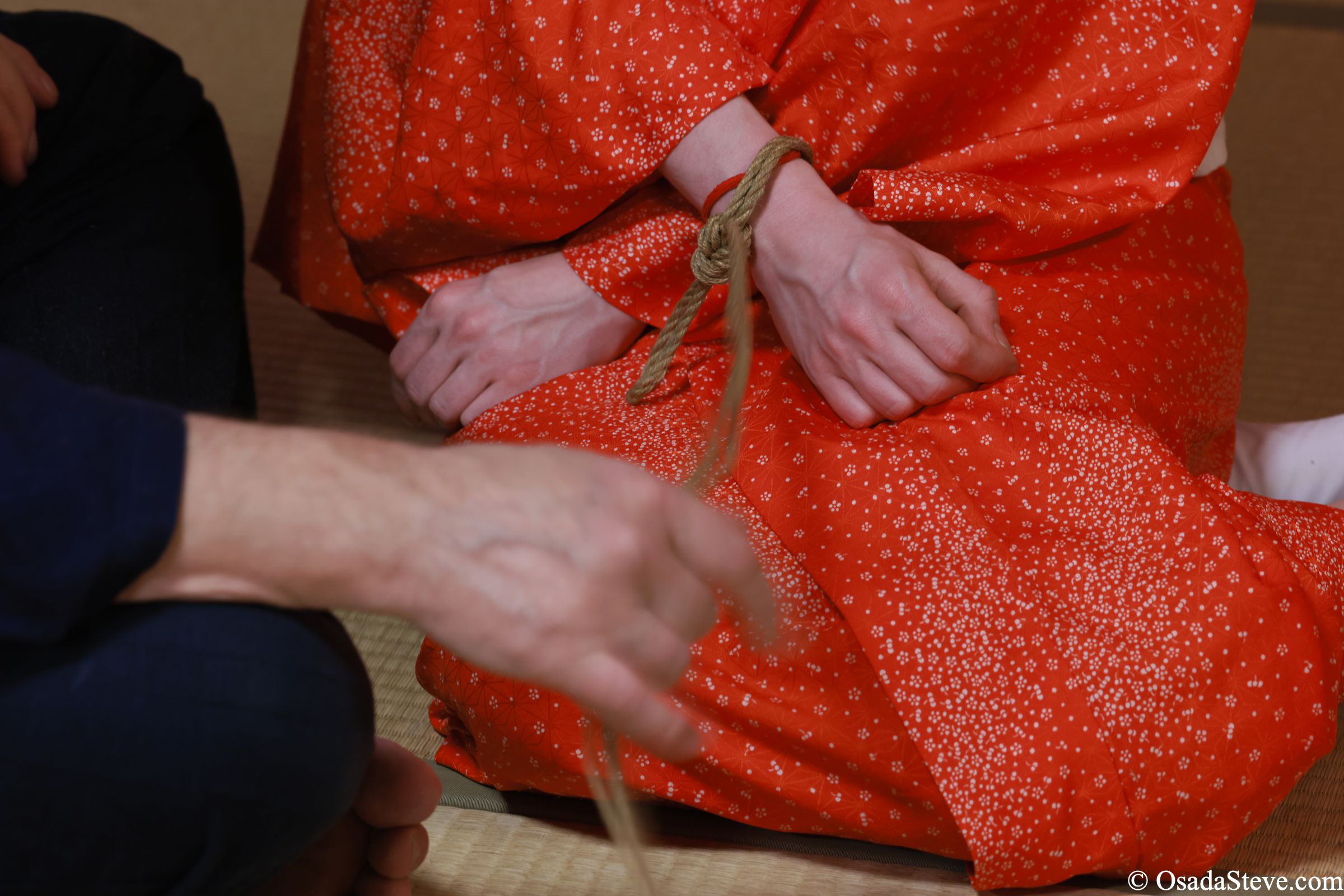 Ipponnawa / 一本縄
Deceptively simple, yet intricately complex.
Don't underestimate the power of a deeply satisfying tying session with a single piece of rope.
To truly discover the power of ipponnawa (一本縄) you are encouraged to look into the Yukimura-ryu Floorwork series on this website.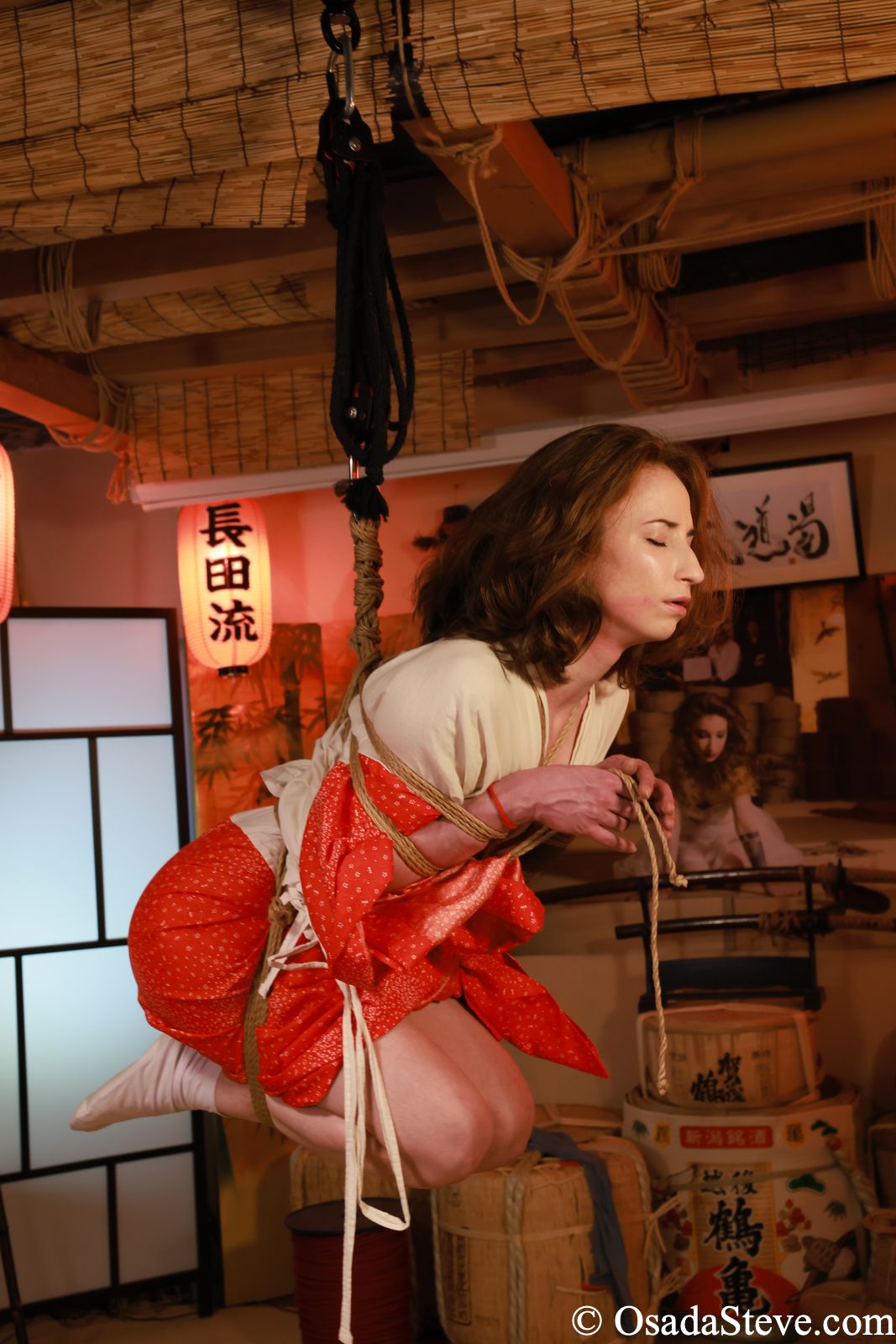 Seizazuri / 正座吊り
You can have plenty of love in your heart but if you don't know the technical aspects of tying you won't be able to satisfy your partner with rope.
Learn how to tie a kamakiri (preying mantis, 蟷螂) contraption on the chest, then place rope around the legs and butt to achieve a sound and safe seiza suspension (seizazuri, 正座吊り).
.
Other Recommended Courses
Enjoy gallivanting through this Osada-ryu kinbaku teaching website to discover
the ever-growing number of classes, lectures, and courses that will elevate your shibari to the next level.
Check your inbox to confirm your subscription