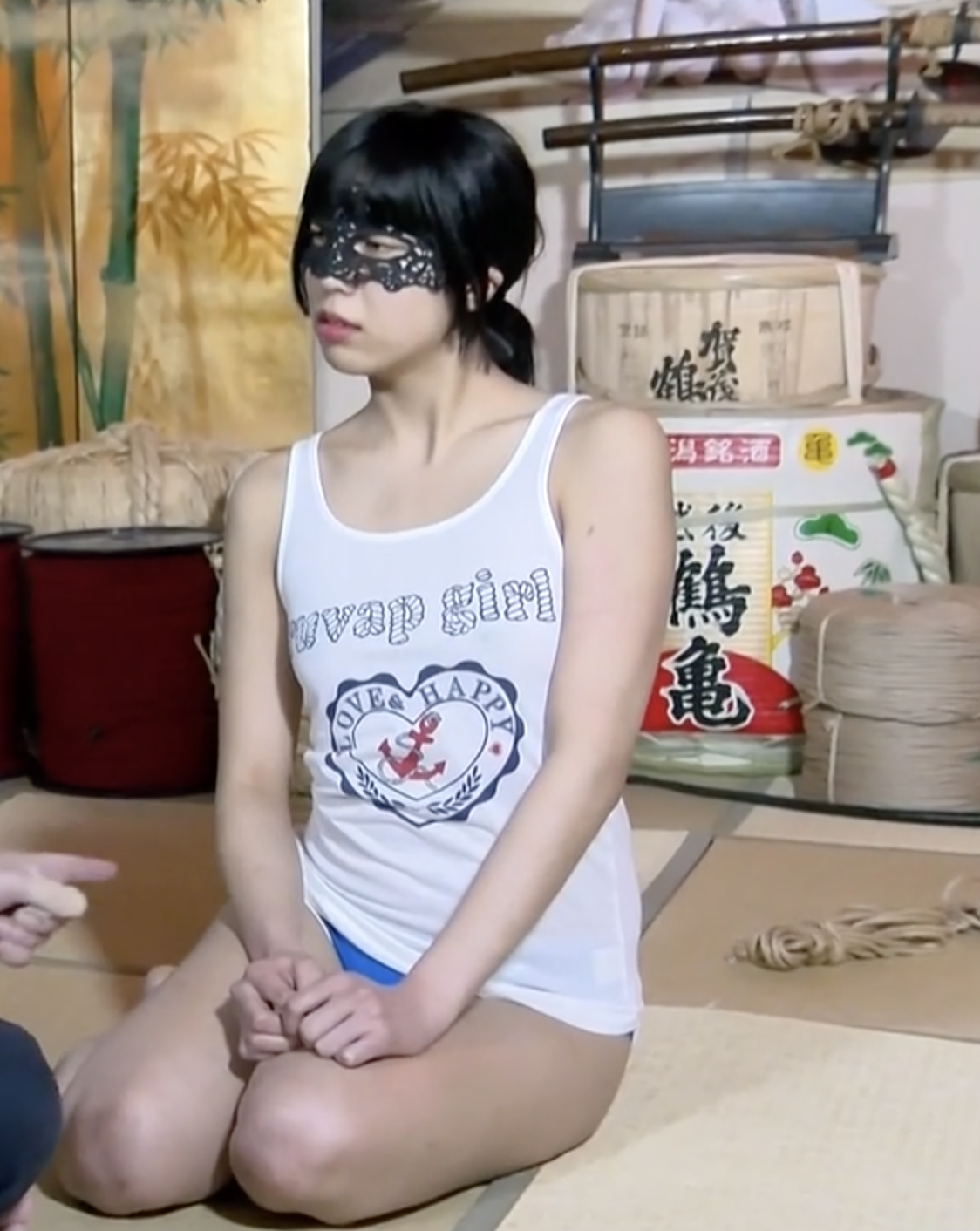 How to break the seiza (
正座
)
Seiza (
正座

) is a formal style of seating (on your knees) common in Japan.
In Osada-ryu (
長田流

) and Yukimura-ryu (

雪村流

) floorwork we distinguish between seiza and yokozuwari (

横座り

) aka broken seiza (kuzushi seiza /

崩し正座

).
This section explains the various methods to achieve elegant and graceful kuzushi seiza positions.


The approach to brealing the seiza

The goal is connective tying where both rope partners wish for a deeply emotional session.
For this to happen start with a seating style that enables smooth ki energy (
気

) transfer from the bakushi (

縛師

) to the rope partner.
The rigger, while sitting cross-legged like a rock in the ocean will manipulate their rope partner (ukete,
受け手

) to shift from the (strict) seiza position to a more graceful style.
This can be achieved through various means that induce voluntary movement without putting the partner under compulsion.
Remember, if you wish to engage your rope partner in a rope dialog be gentle. Never use force. Never put your partner under compulsion.
Practice humility.

What awaits you inside
There are many ways of seiza manipulations, from gentle (Yukimura style) to martial arts to magic.
In this course, we also learn about the power of single-rope (ipponnawa,
一本縄

) techniques and how to tie a 2-rope takatekote (

高手小手

), the bread-and-butter tie in kinbaku/shibari (

緊縛

/

縛り

).

Breaking Seiza From Behind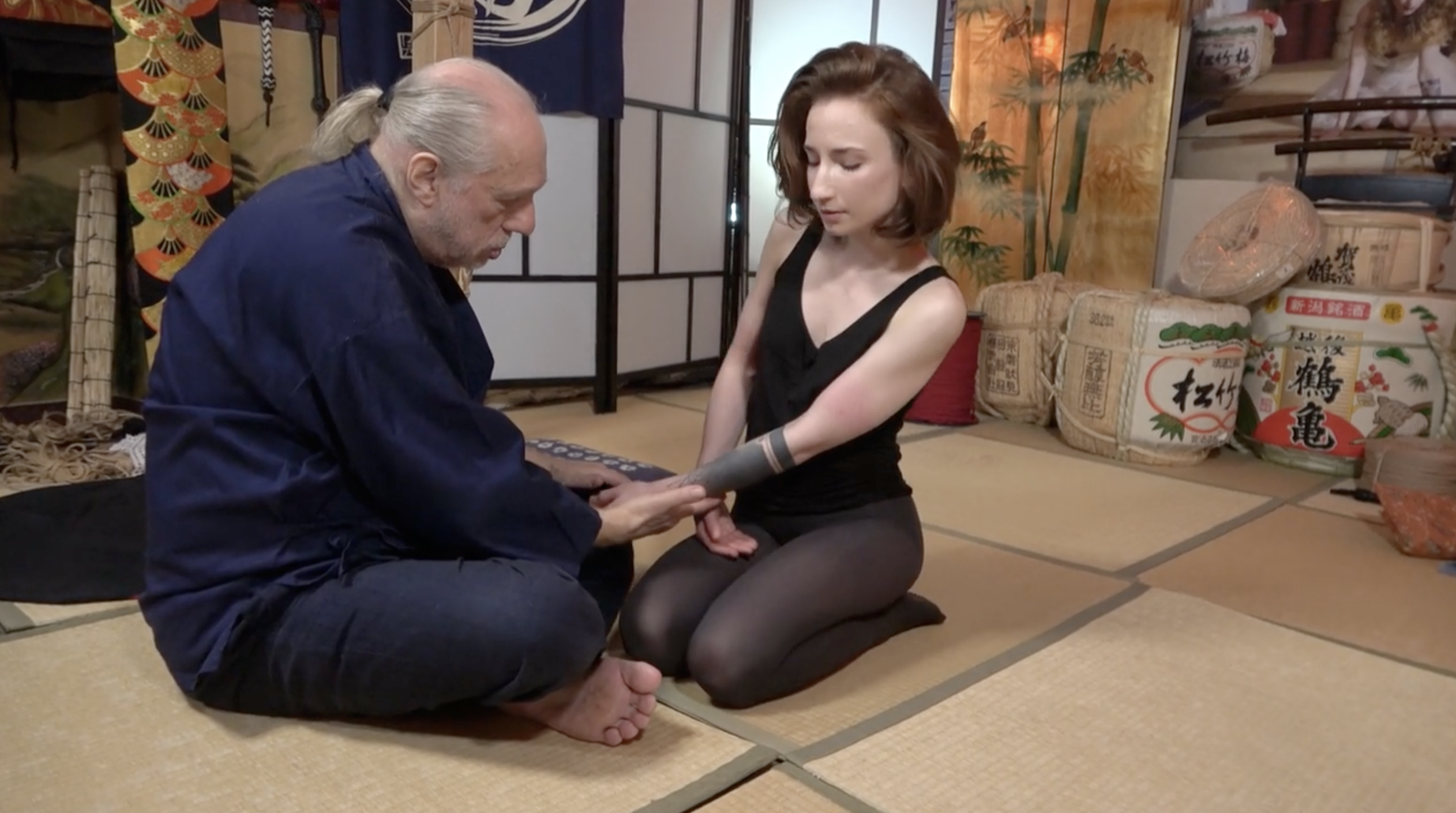 Yukimura method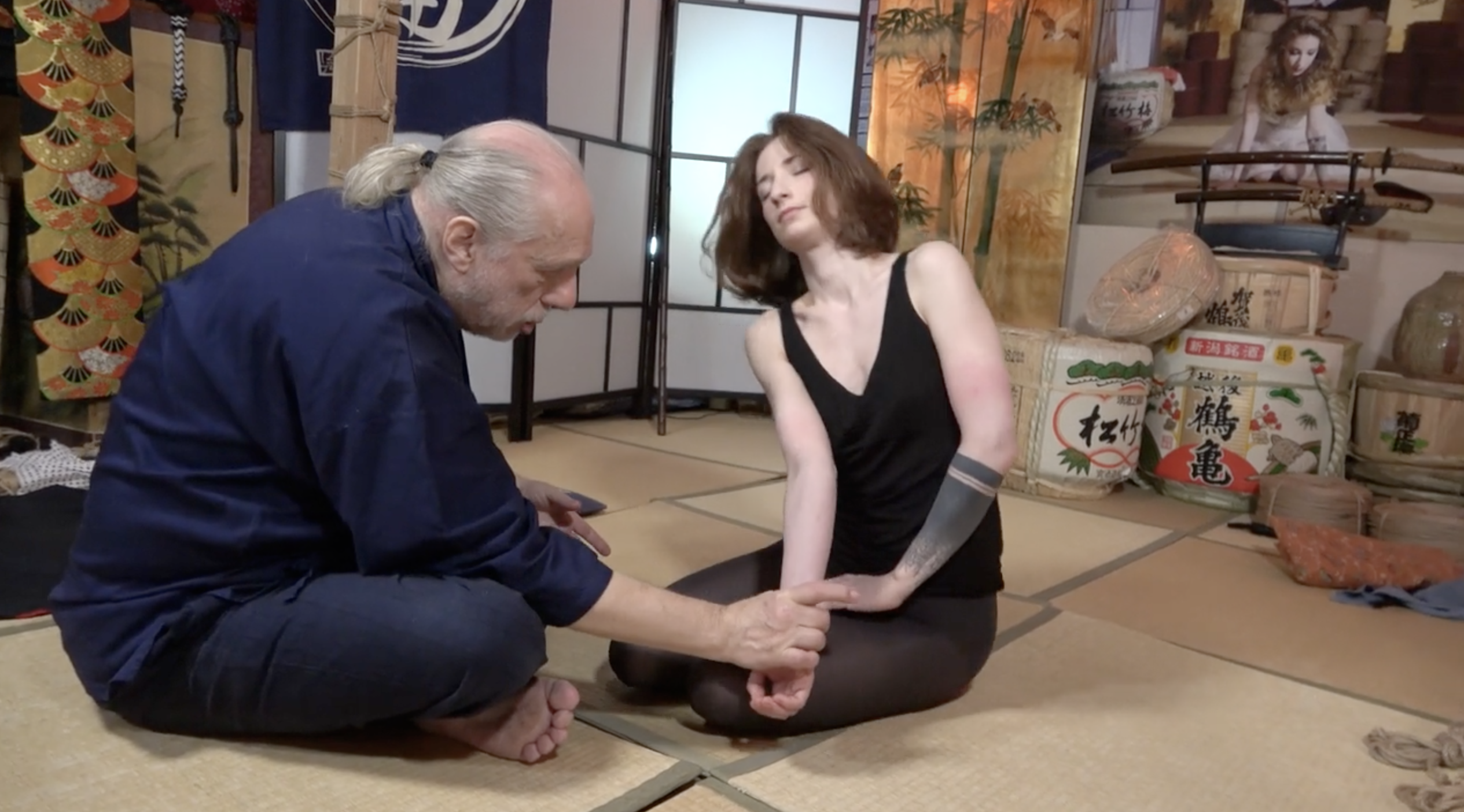 Taijutsu method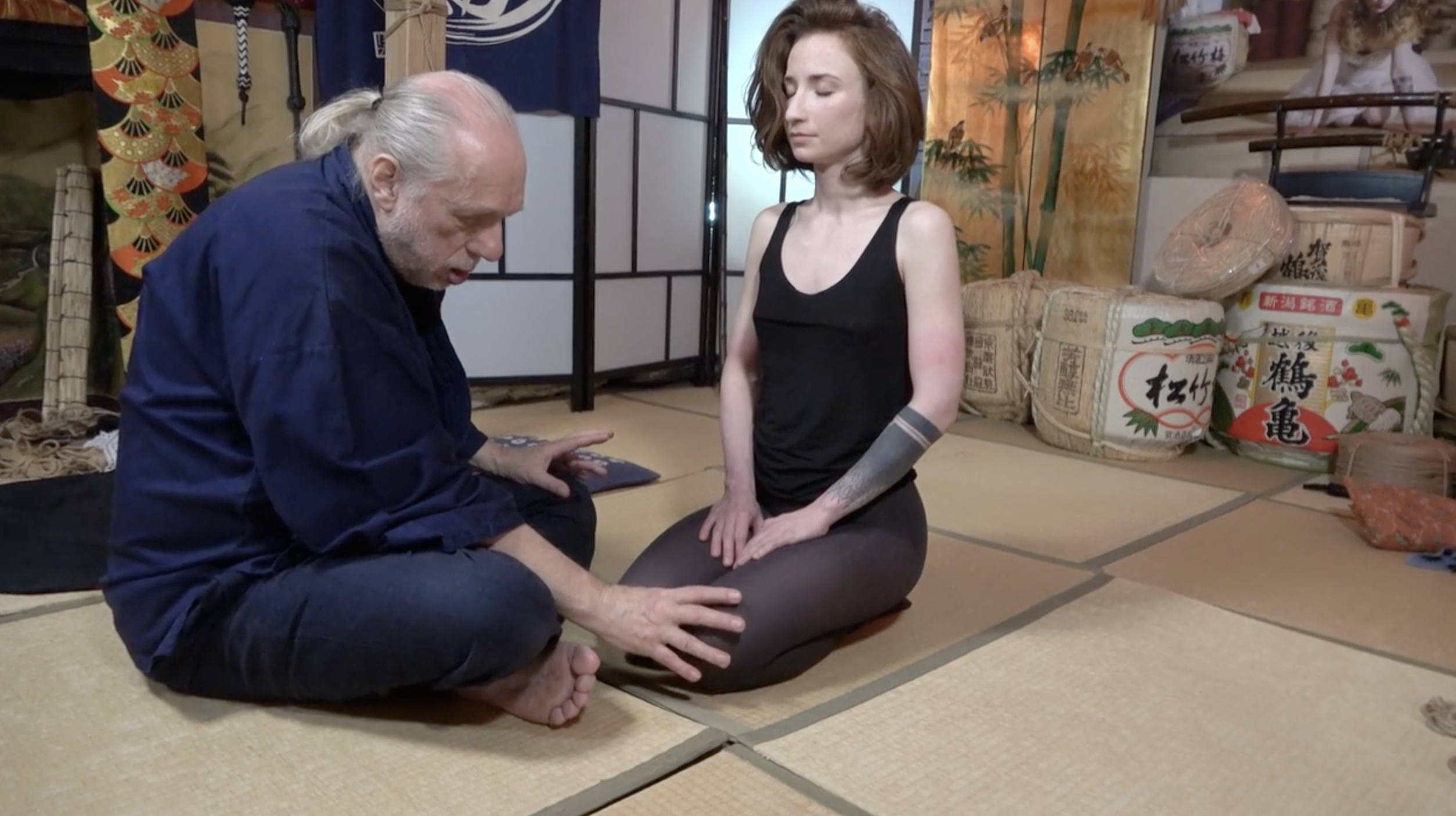 Knee-roll method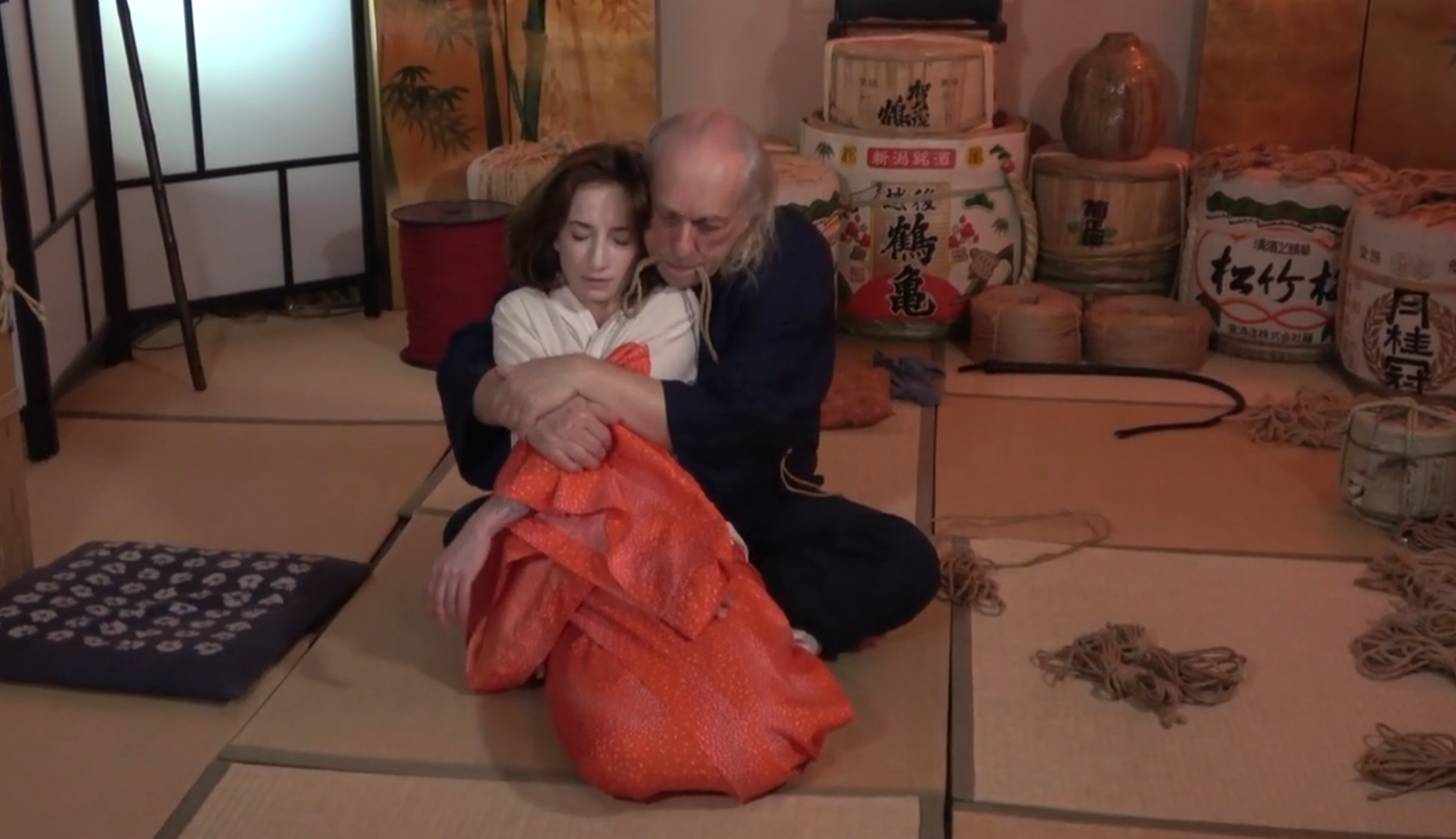 Breaking seiza from behind
Available in days

days after you enroll

Model: Weronika
Available in days

days after you enroll

Model: Megumi