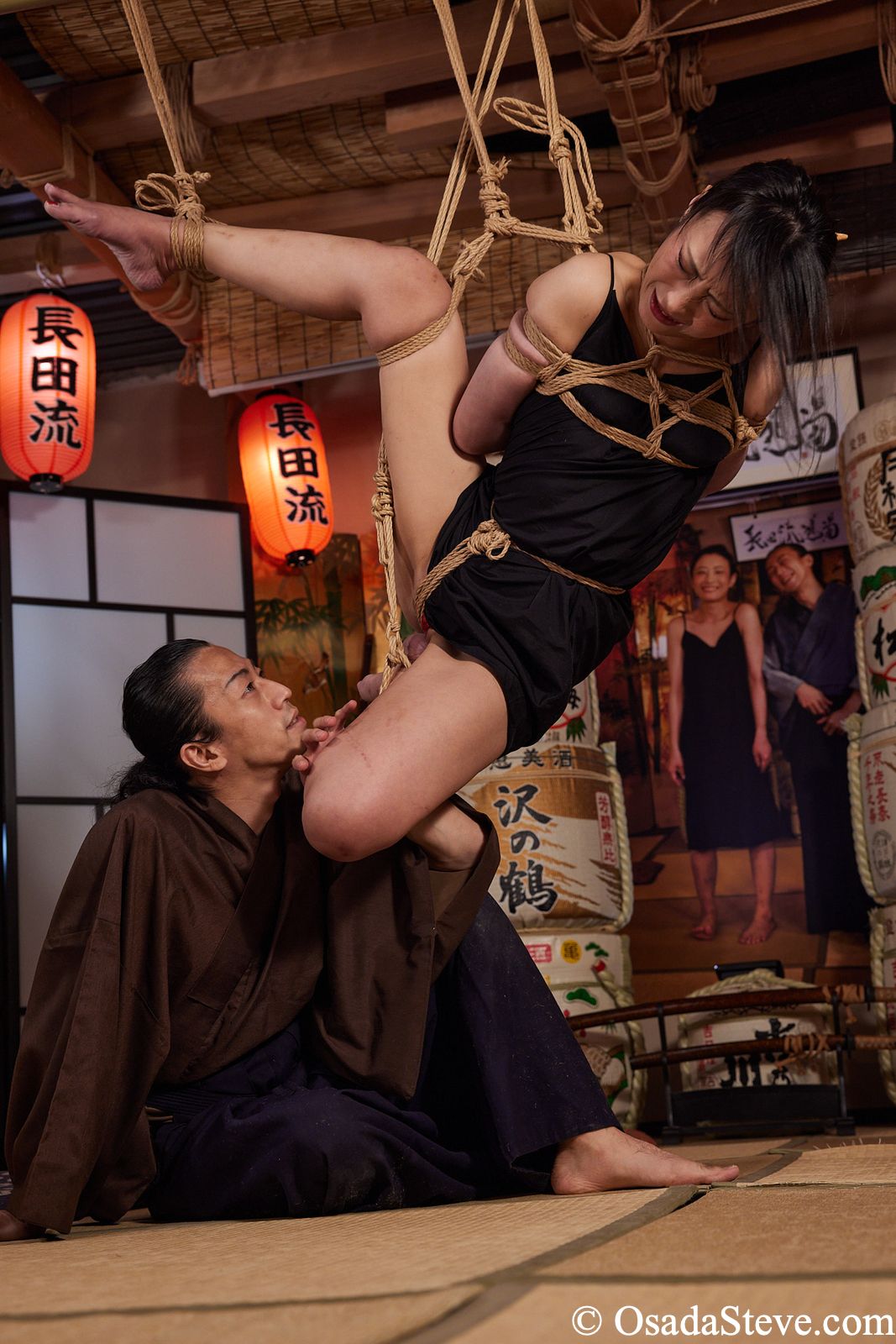 Ninja Go Home!
In this third of four Yagami Ren (
鵺神蓮

) workshops we vigorously dig into the secrets of the Yagami-ryu three-rope takatekote (

三本縄高手小手

) which is based on the Yagami-ryu two-rope kannuki shibari (

閂縛り

) covered here.
This takatekote is designed in such a way that even a ninja trained in hajoujutsu (
破縄術

, rope escape), or individuals capable of dislocating their joints, would be hard-pressed freeing themselves.
In true ninja style, Yagami Ren sensei then swiftly dislocates one of his shoulders before "relocating" it.







On the Trail of the Elusive Triangle
As a special treat, Yagami Ren sensei teaches about the power of the triangle. There are triangles in the human body everywhere. Finding them is fifty percent of body control.

In Yagami-ryu we control the body for safe tying and optimum posture.

The fourth workshop will focus on more body control and more rope application.

A little sampler clip
Enjoy the full performance inside.

Available in days

days after you enroll

First Section
Chef's Recommendations
Perambulate through the vast treasure trove of high-quality workshops and structured Osada-ryu school system courses.