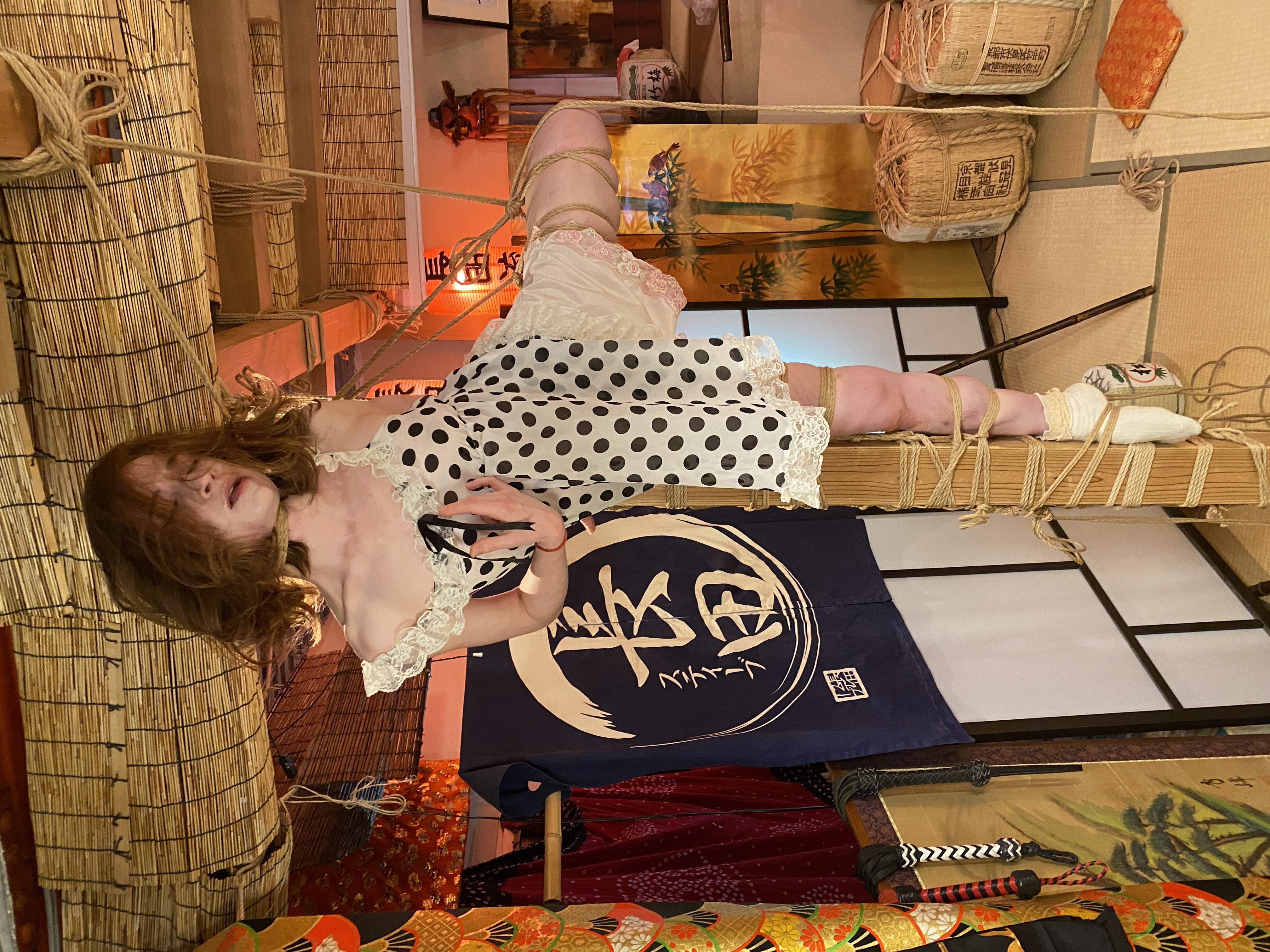 Higher, Faster, Safer
A word on the running soldier with his rifle.
There is many a path up the mountain, but once reaching the summit the view is the same. It's your choice whether to take a short cut or a treacherous ascent. But on whatever trail, let wisdom do prevail.
The teppo suspension (teppozuri, 鉄砲吊り) is an "orthodox" type of suspension not to be messed with. The way the imaginary rifle is carried in a teppo bondage is strictly defined, leaving no room for error. The "running man" hanging position is what the name says, not an acrobatic pose or a circus situation. Overall the "rifle" suspension is fairly static, leaving very little room for the model to express herself. And it is definitely not designed for progressions.
I'd even go as far as to say that only riggers unaware of the shibari/kinbaku "tradition" would dare disrespecting the pose of a running soldier by inventing fanciful transitions.
Western riggers, stick to your guns. Try not to turn every suspension into a progression. Try not to be a compulsive transitions freak.
Stuck. And Nowhere to Go.
A word on pole (vertical column) suspensions.


It is the nature of hashira suspensions (hashirazuri,
柱吊り

) that the rope partner is "fixed" to the pole with very little room for movement. The model thus finds herself stuck in the air completely immobilized, which could be described as a "game over" situation.
The physical and mental experiences of a pole suspension are different from "freely" hanging under an overhead point where the model can shift her weight and will often feel encouraged to indulge in a kind of aerial figure dance.
With nowhere to go the model needs to deal with the situation in a different way. Mainly by going inside herself, finding her inner core. This type of situation is often associated with "semenawa" (
責め縄

) -- a torturous and painful kind of kinbaku. When encountering semenawa it helps to distinguish between discomfort brought about by poorly applied rope techniques or by devilishly accurate tying skills.
Please note that the pole suspension shown in this workshop doesn't fall into the "orthodox" group of hashirazuri. It is more like a happy-family fun bondage with limited recreational value.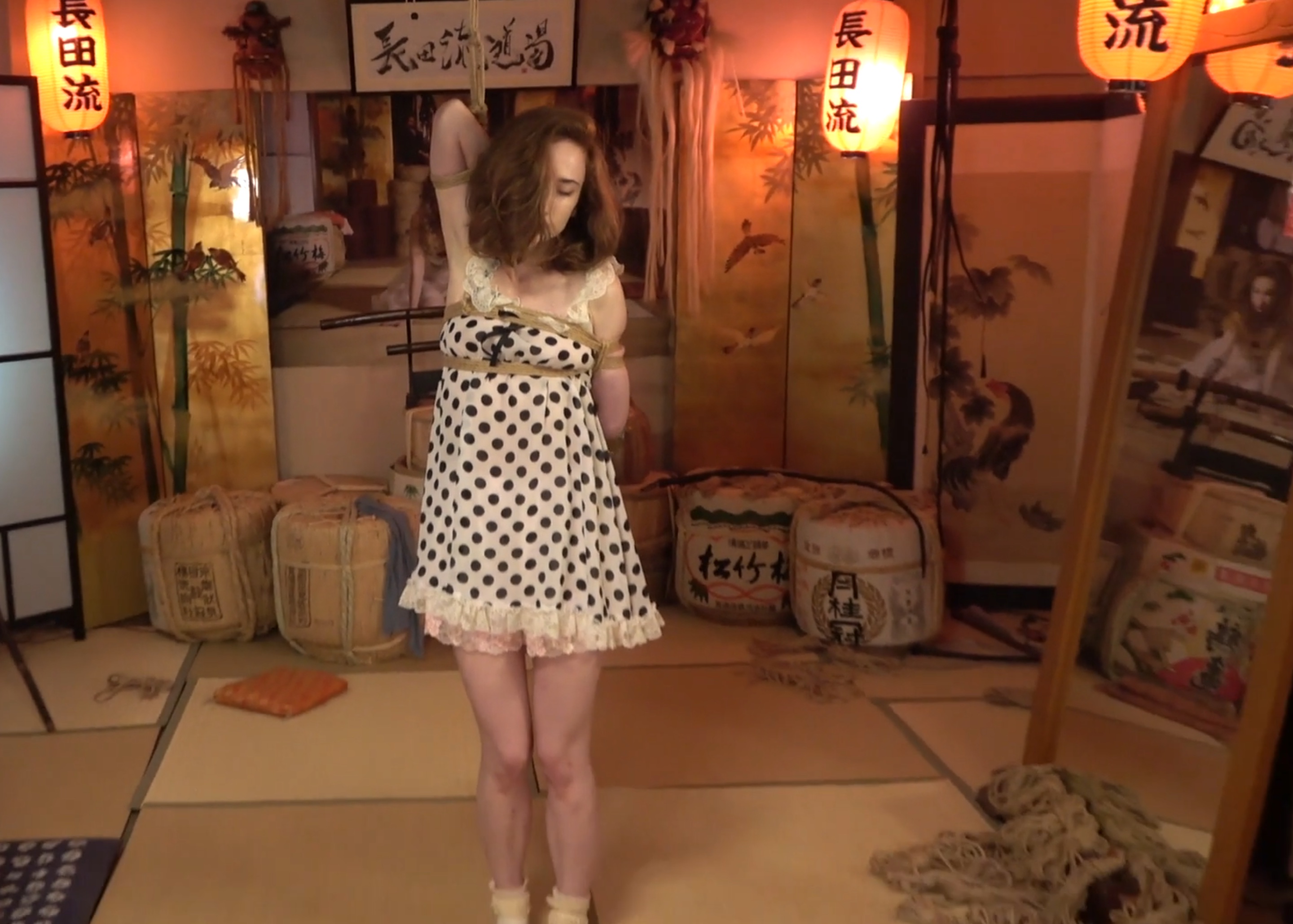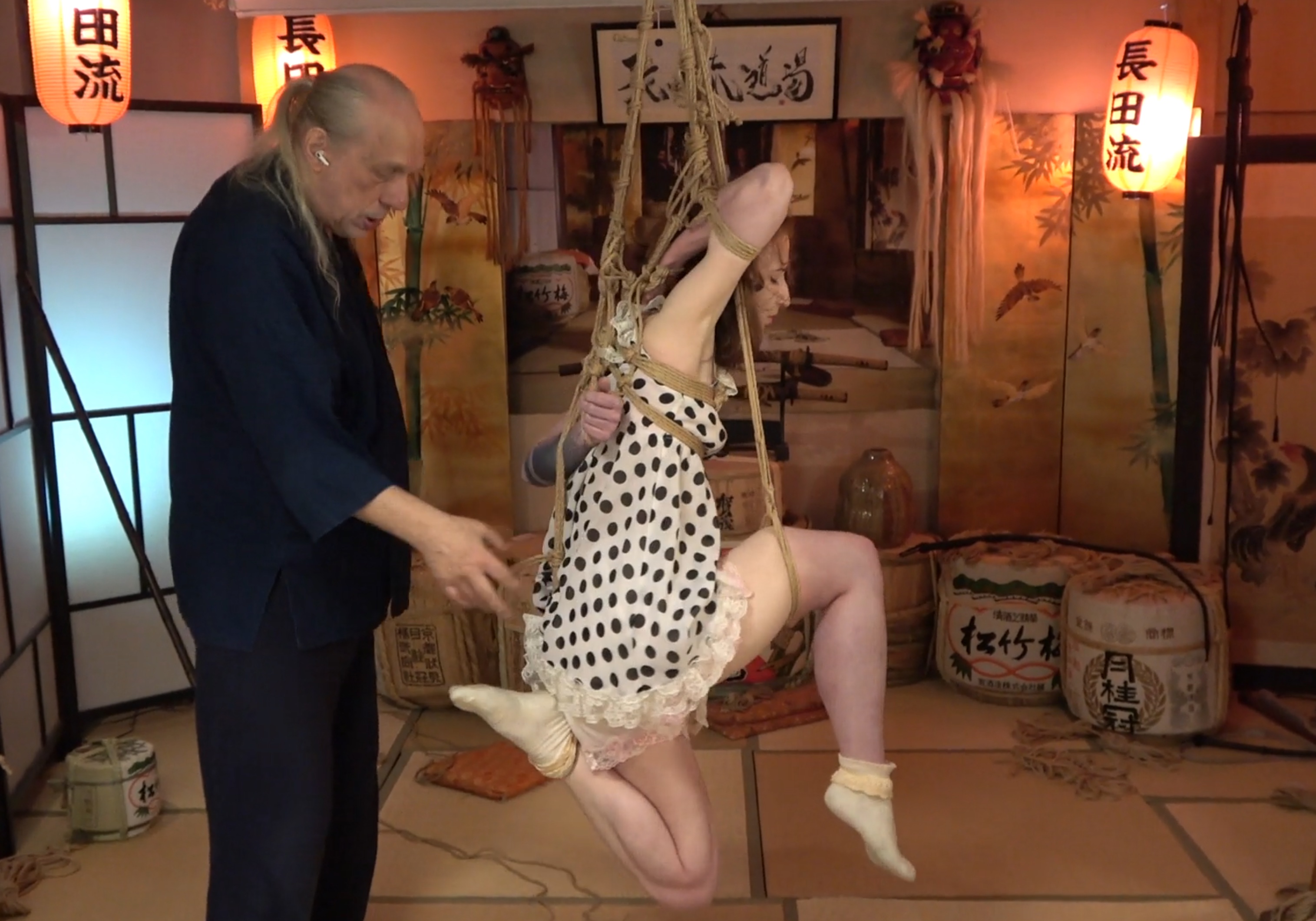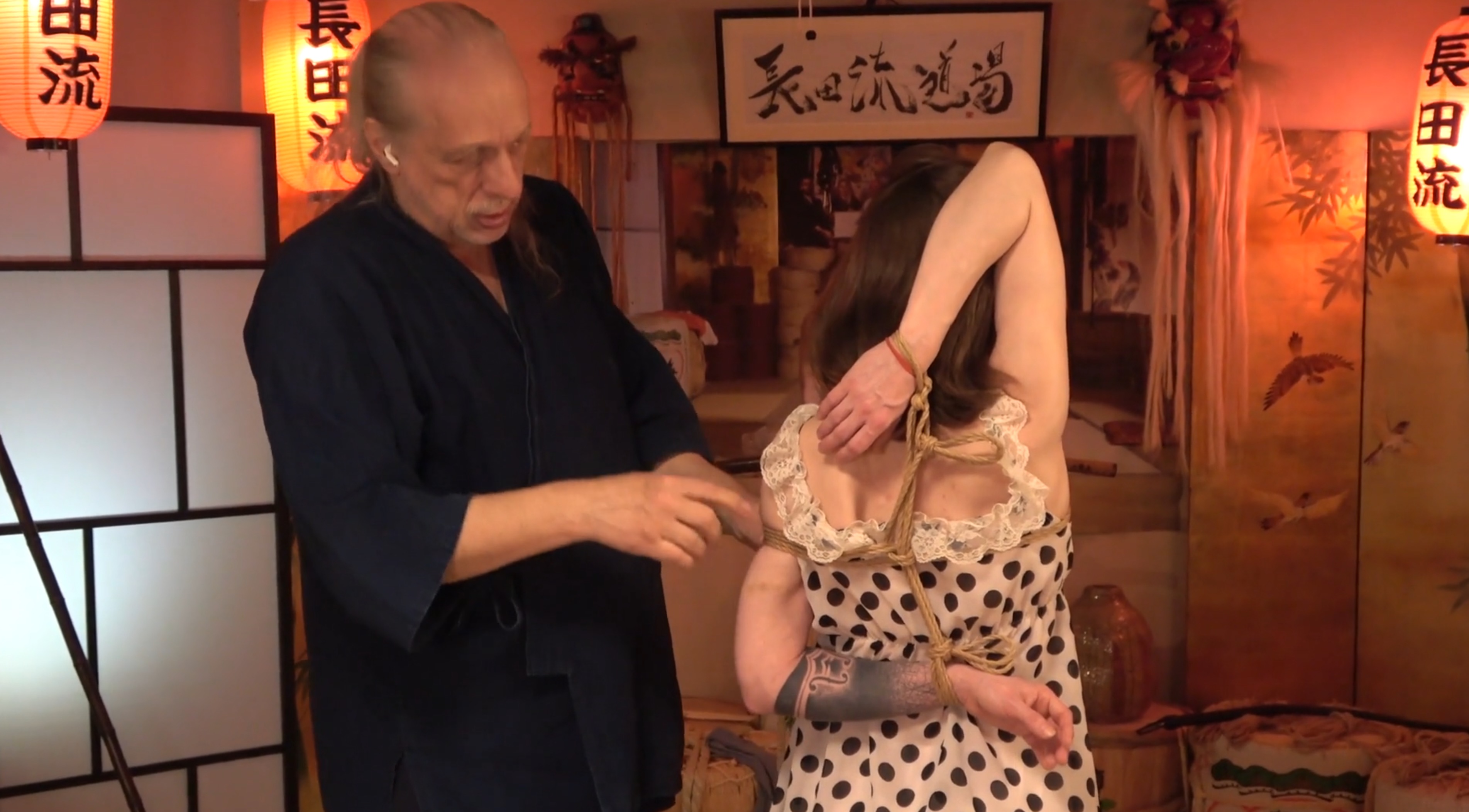 Hashira / 柱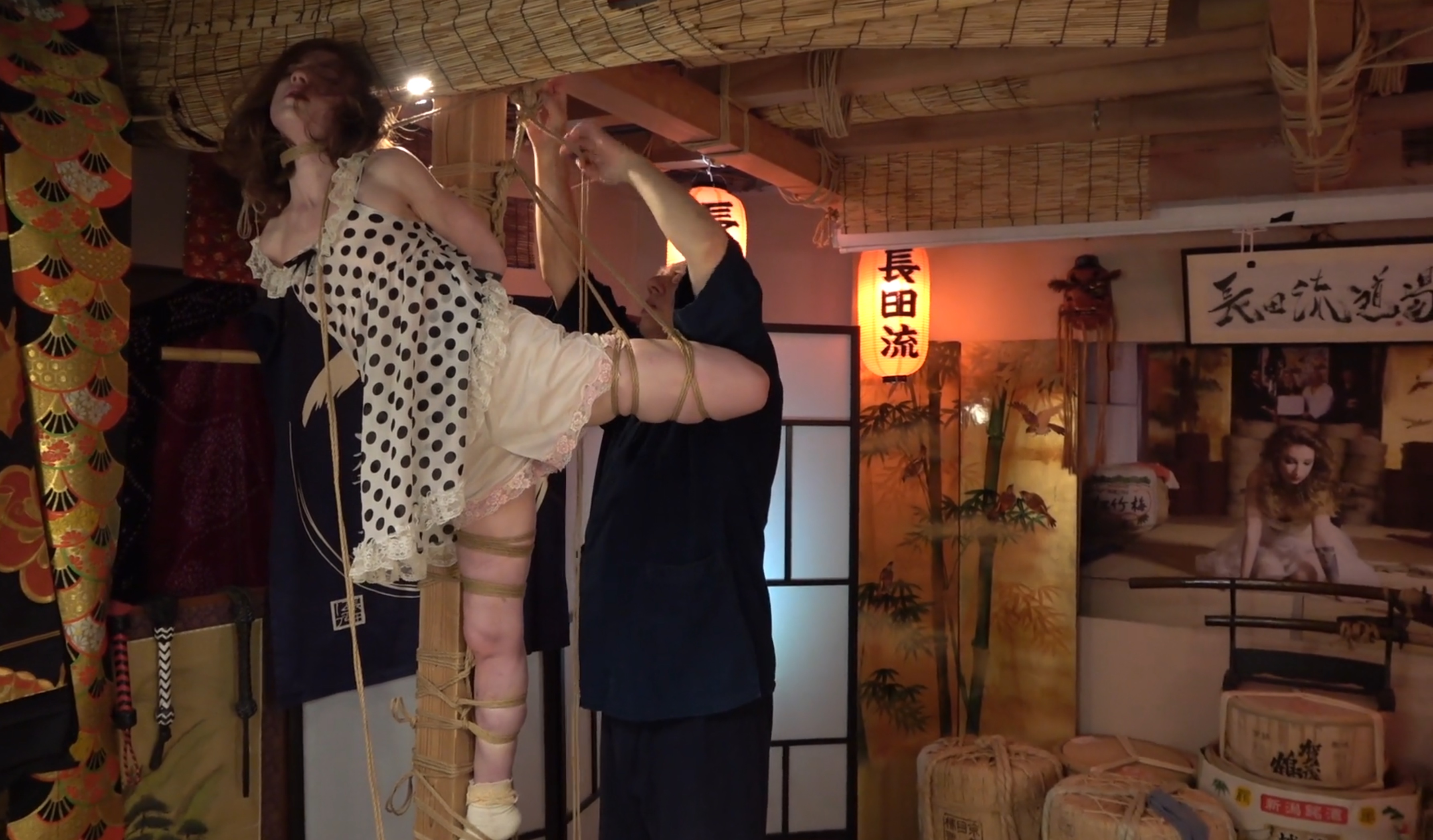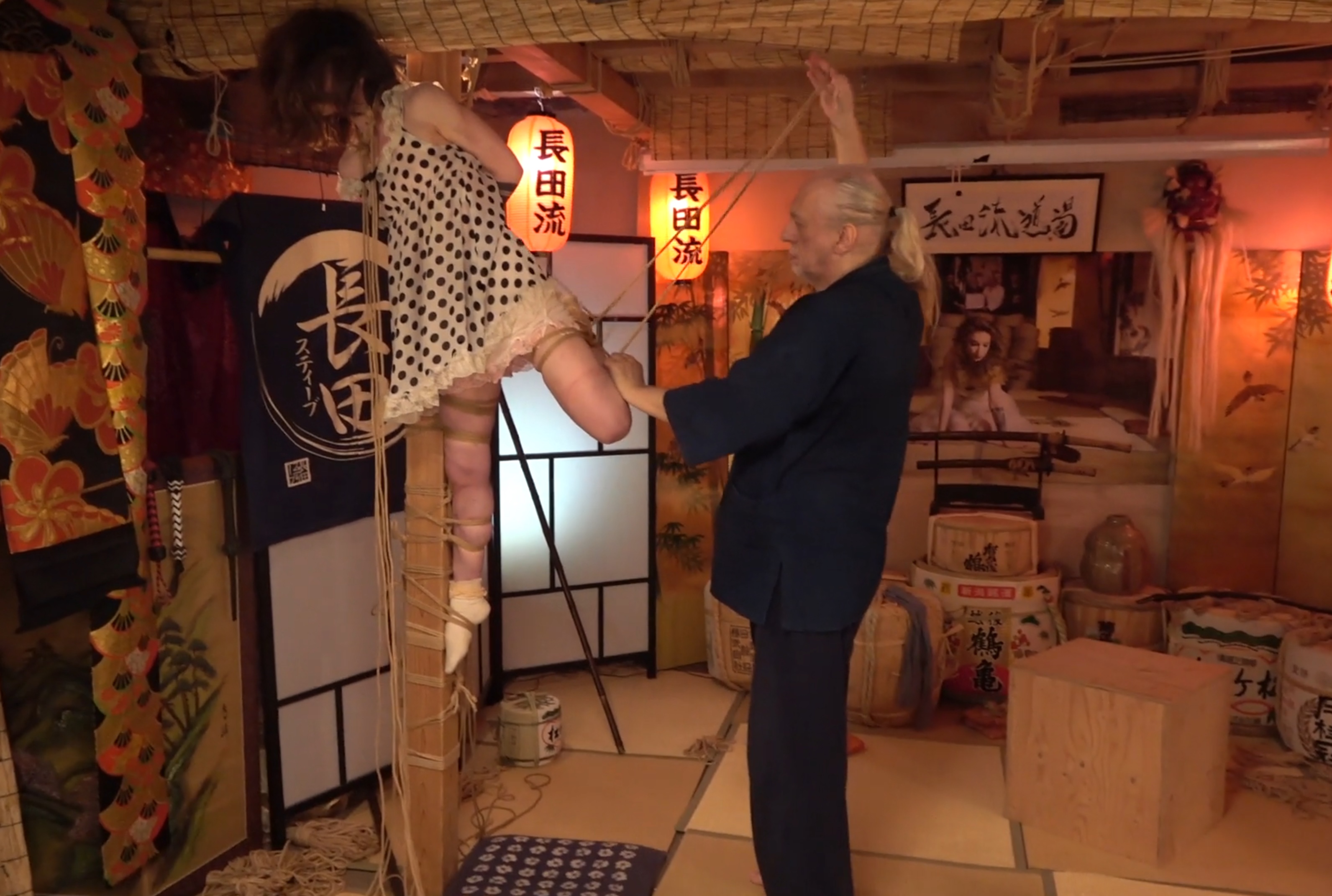 Hashira / 柱
Available in days

days after you enroll

Teppo Suspension / Teppozuri / 鉄砲吊り
Available in days

days after you enroll

Pole Suspension / Hashirazuri / 柱吊り
Bundle Specials !!!
Feel welcome to perambulate and discover all the other high-quality courses and workshops of the Kinbaku Academy.
Check your inbox to confirm your subscription