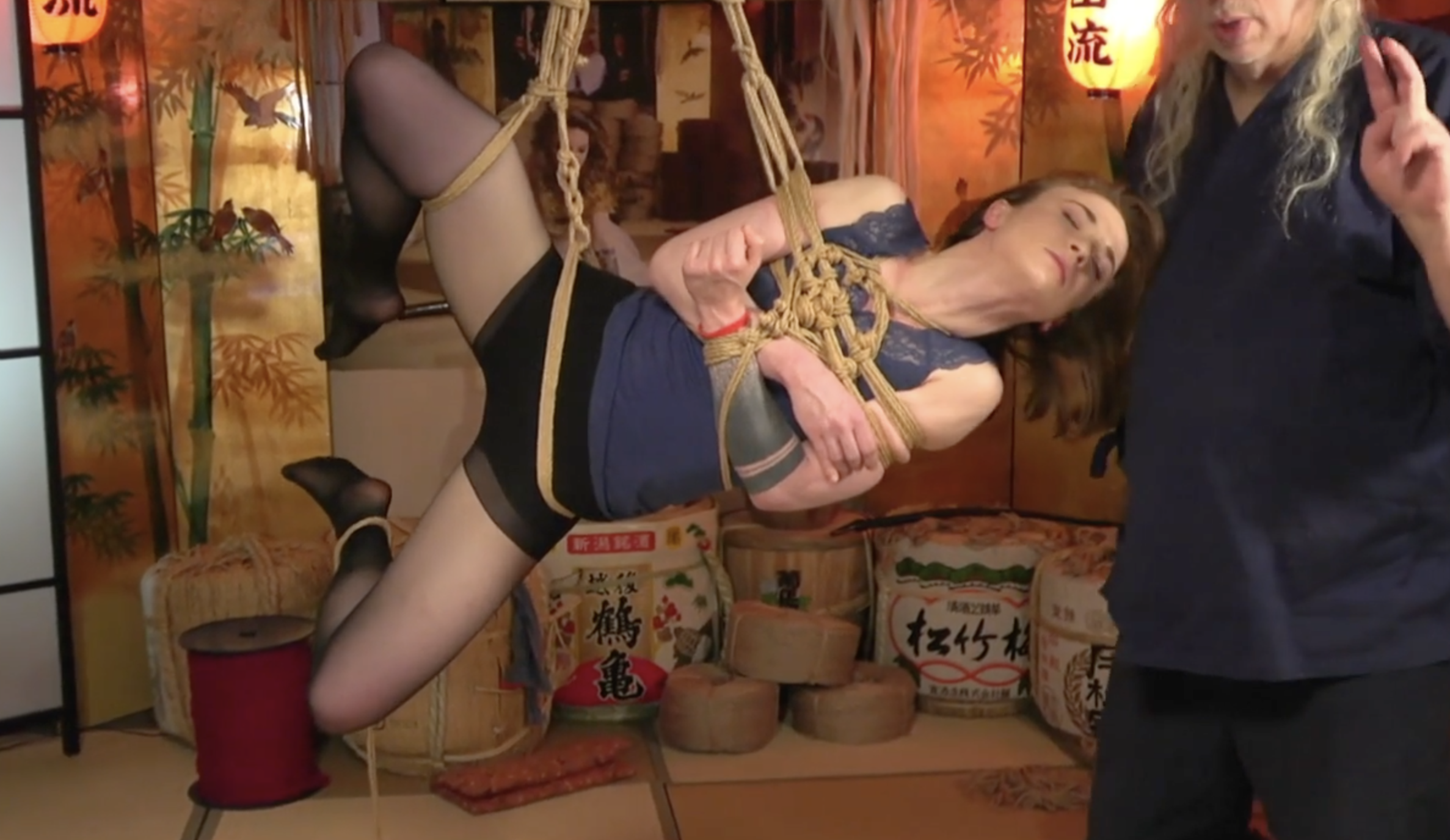 Maete-based Yokozuri
The Osada-ryu yokozuri can be based on a regular takatekote (
高手小手

) aka gote (

後手

), a front takatekote aka maete (

前手

), or a nijubishinawa (

二重菱縄

, double-rhombus tie).



.
Detection/Avoidance of Radial Nerve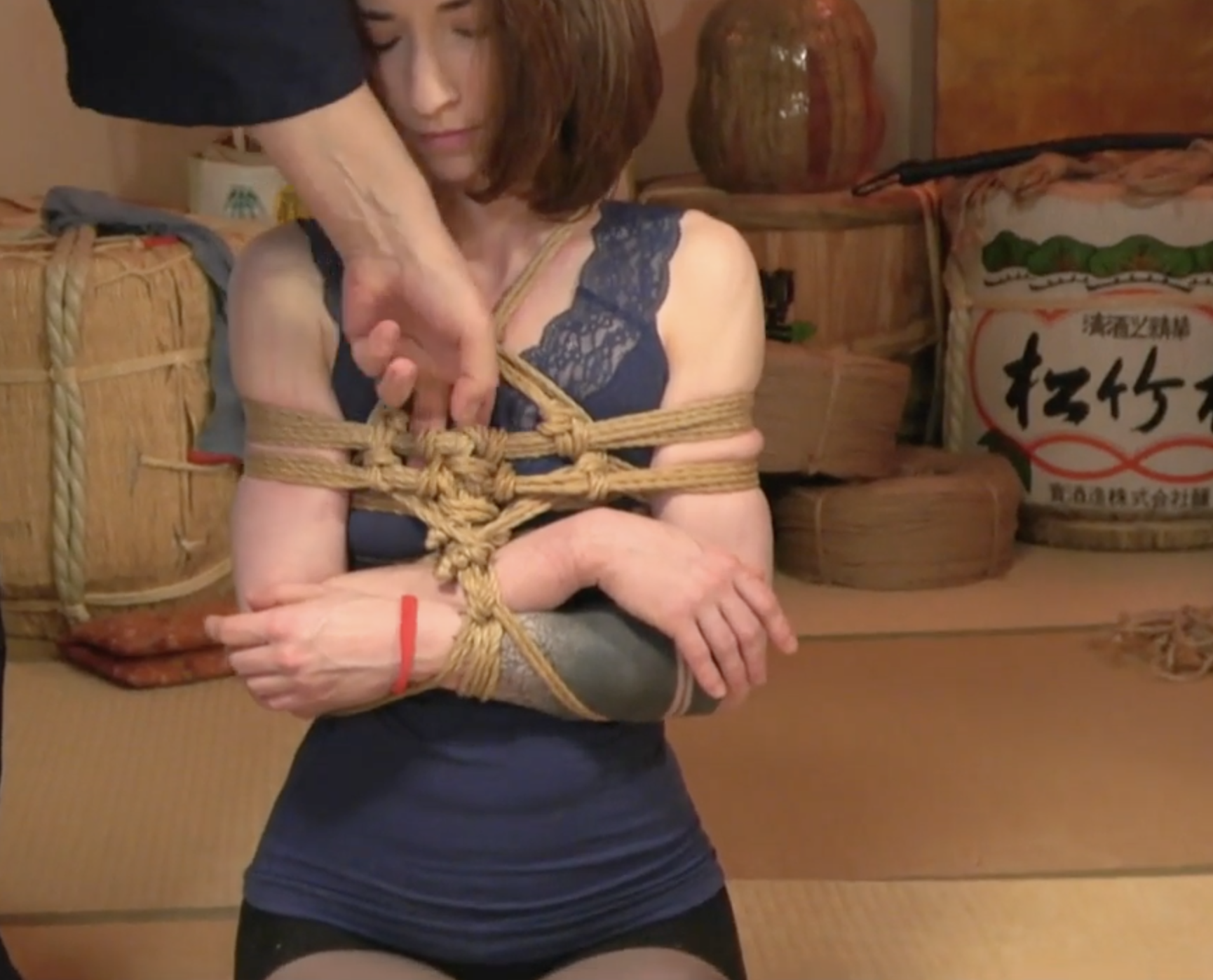 Front 3TK
as seen from the front
The terminology of a front takatekote is either maete (前手) or maete takatekote (前手高手小手).
Be mindfult that with a front TK the arms have a certain amount of play in forward direction and should therefore be fixed along the waist.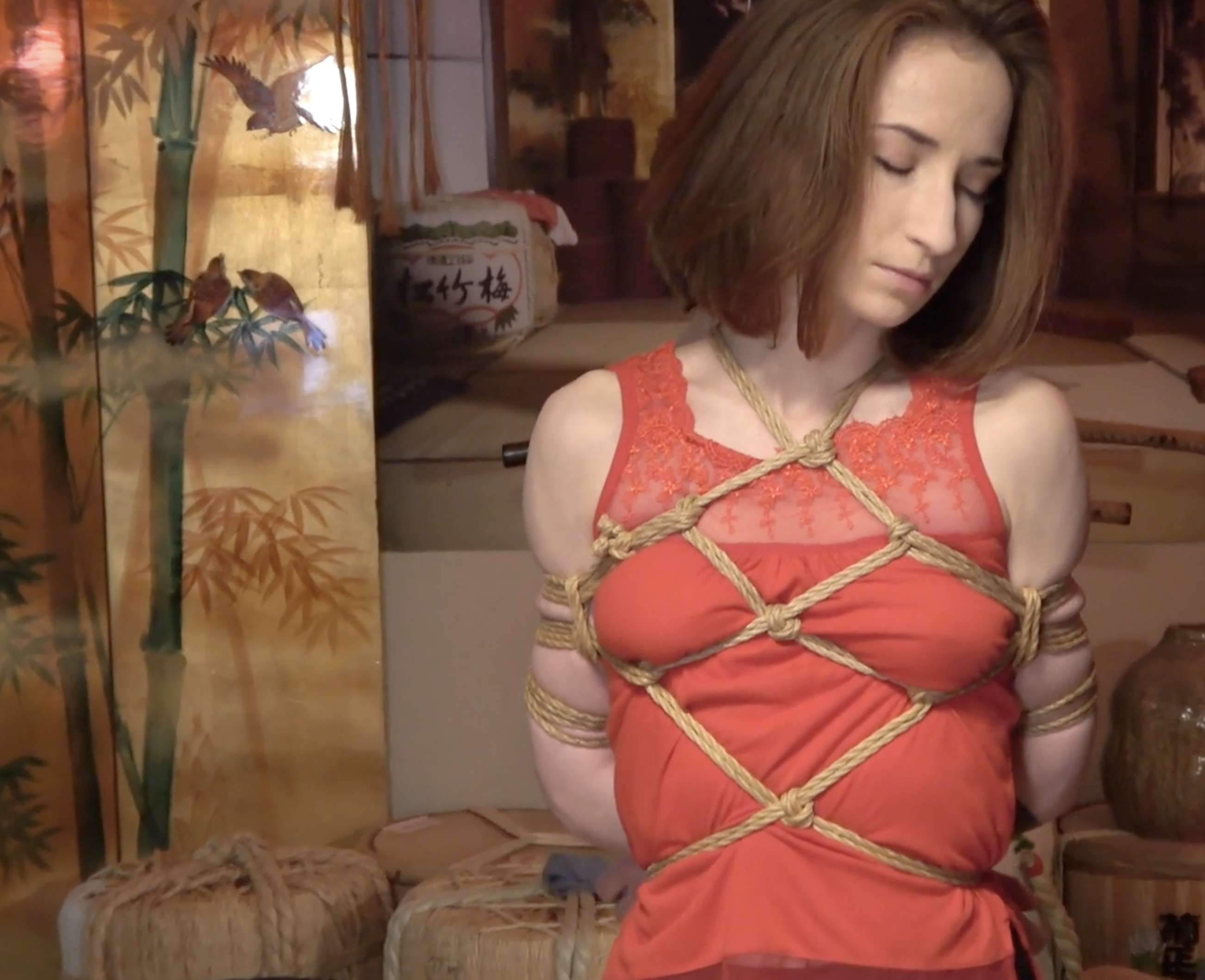 Nijubishinawa /
二重菱縄
The nijubishinawa is a double-diamond harness. Hishi (菱) means diamond or rhombus, nijubishi stands for double diamond or double rhombus.
Bonus info for the curious Japanese learner: If you look at the Mitsubishi company logo you will find three diamonds (三菱, mitsubishi).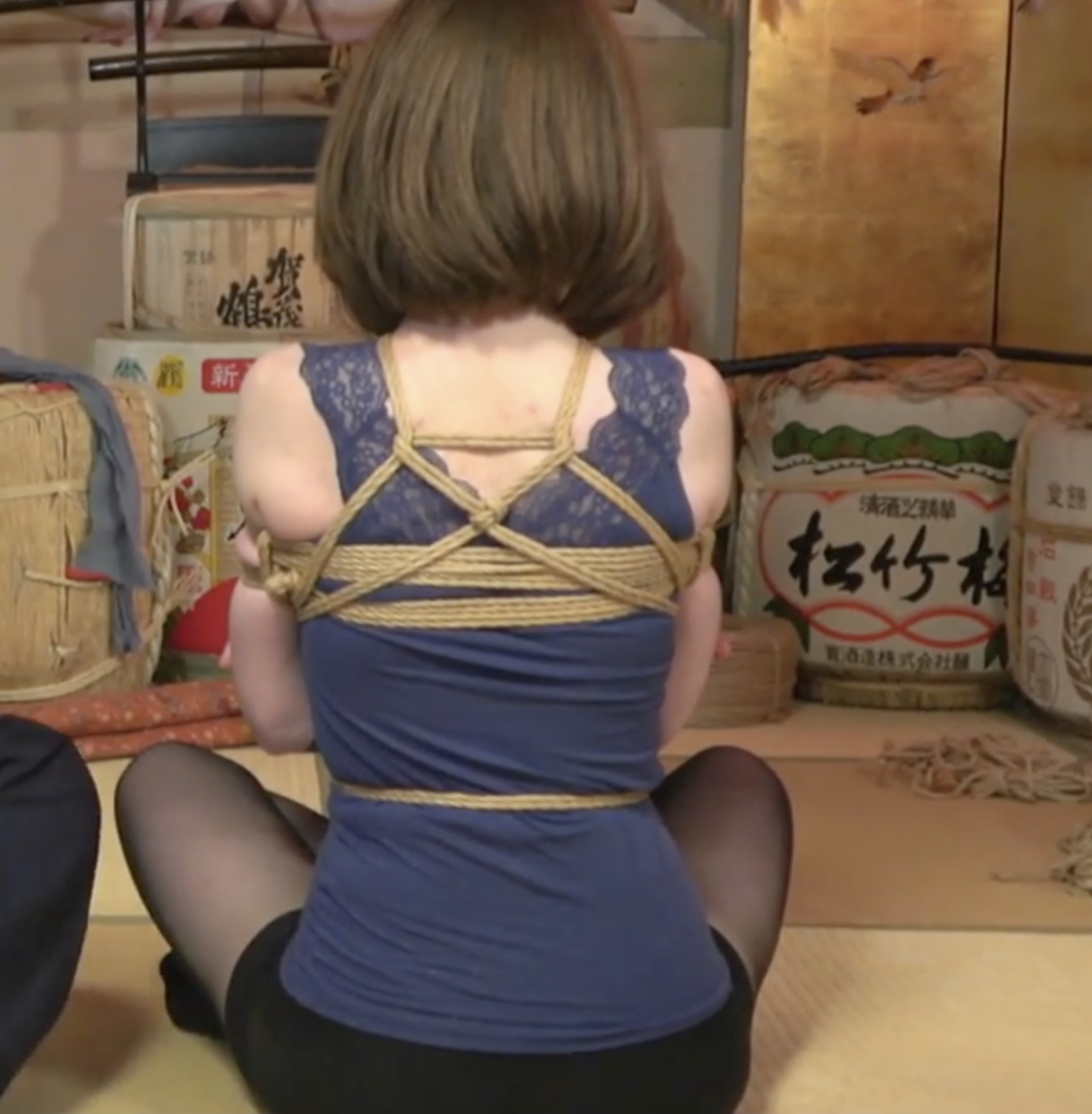 Front 3TK
as seen from the back
Please note the line around the waist that assures that the arms remain fixed to the chest.
This "fixing" is achieved by running the rope after the last nonoji (のの字) over the kote wraps, then going around the waist, then doing a nonoji (のの字) at the height of the kote wraps, then fixing the rope on the lower torso wraps's nonoji.
Depending on the size and shape of your rope partner you are welcome to run your rope around the waist more than once. Use good judgement to do away with any remaining rope (amattanawa, 余った縄) in a visallully pleasing way (kazarinawa, 飾り縄).
Available in days

days after you enroll

First Section
Recommended Courses
Take your time to peruse other exciting workshops and courses at the Kinbaku Academy.