This progssion (tsuri renzoku waza,
吊り連続技

) features a tasuki (

襷

) type of takatekote (

高手小手

).
Attach one suspension line each to the front of the tasuki and the 'corset'. Then lift up one leg at a time to achieve perfect perpendicularity.
Congratulations, you can now find work as a magician on a cruise ship!
Proceed to transition into inverted suspension by first bringing the ankles up to the suspension point, then slowly releasing the chest suspension line.
At each point in the progression allow your rope partner time and space to express herself and encourage her to gracefully dance in the air.
As a bonus tie in this workshop, we then do a quick double-feet binder and explore ways to achieve body control.

Allow Your Rope Partner to Express Herself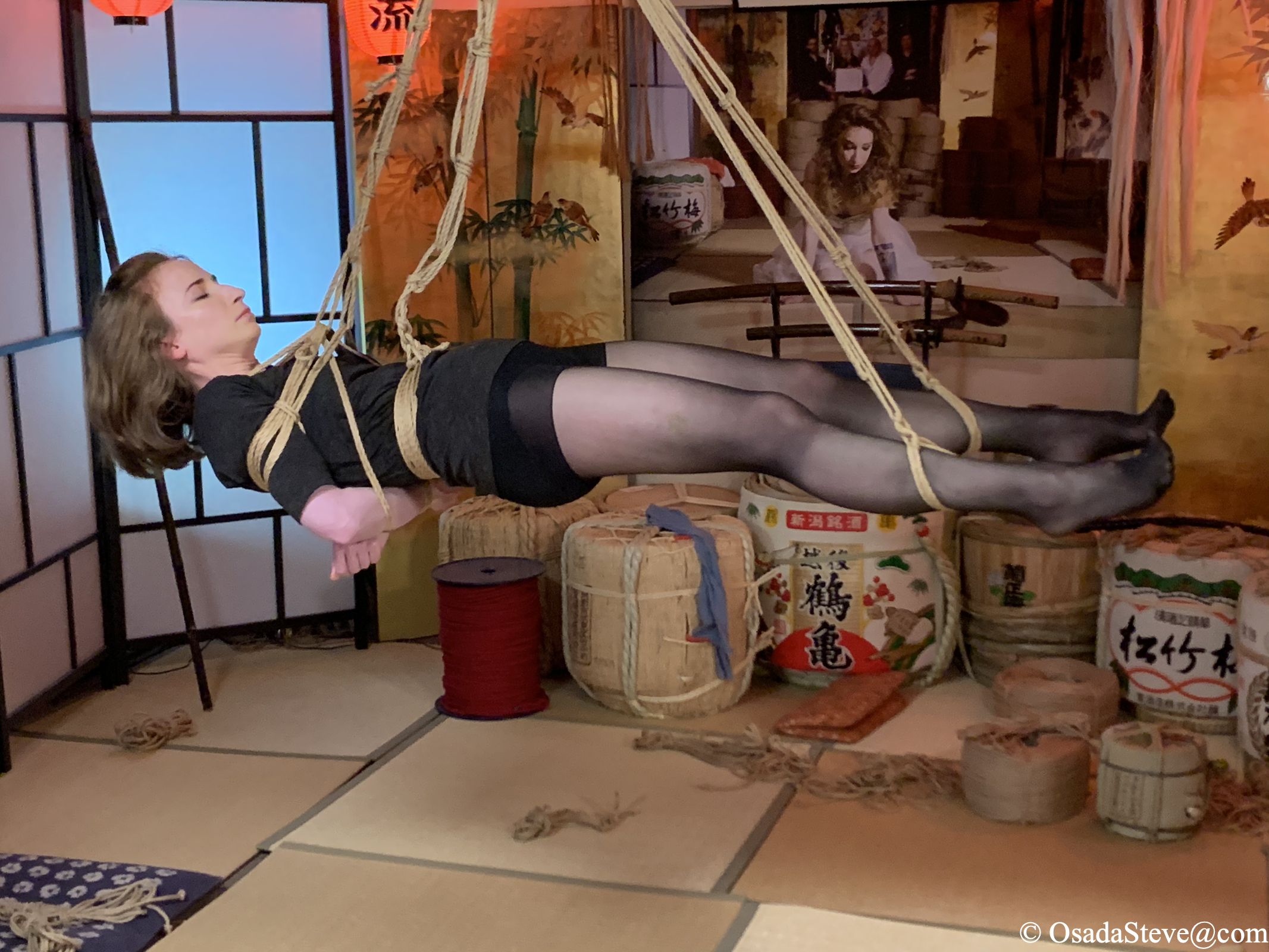 Levitation
This is part I of the progression where we make out rope partner float parallel to the floor.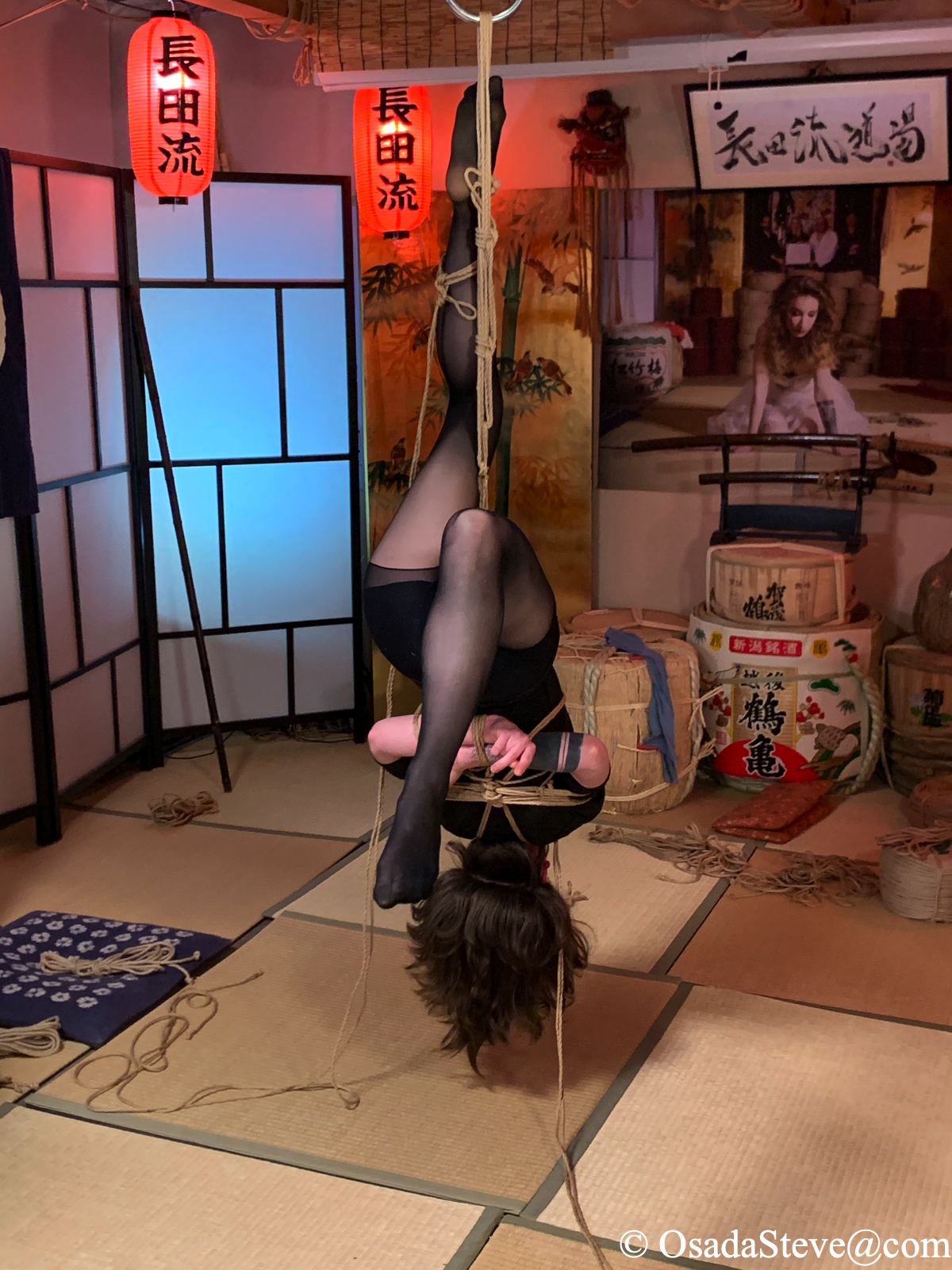 Inversion
This is part II of the progression after we have released the chest suspension line.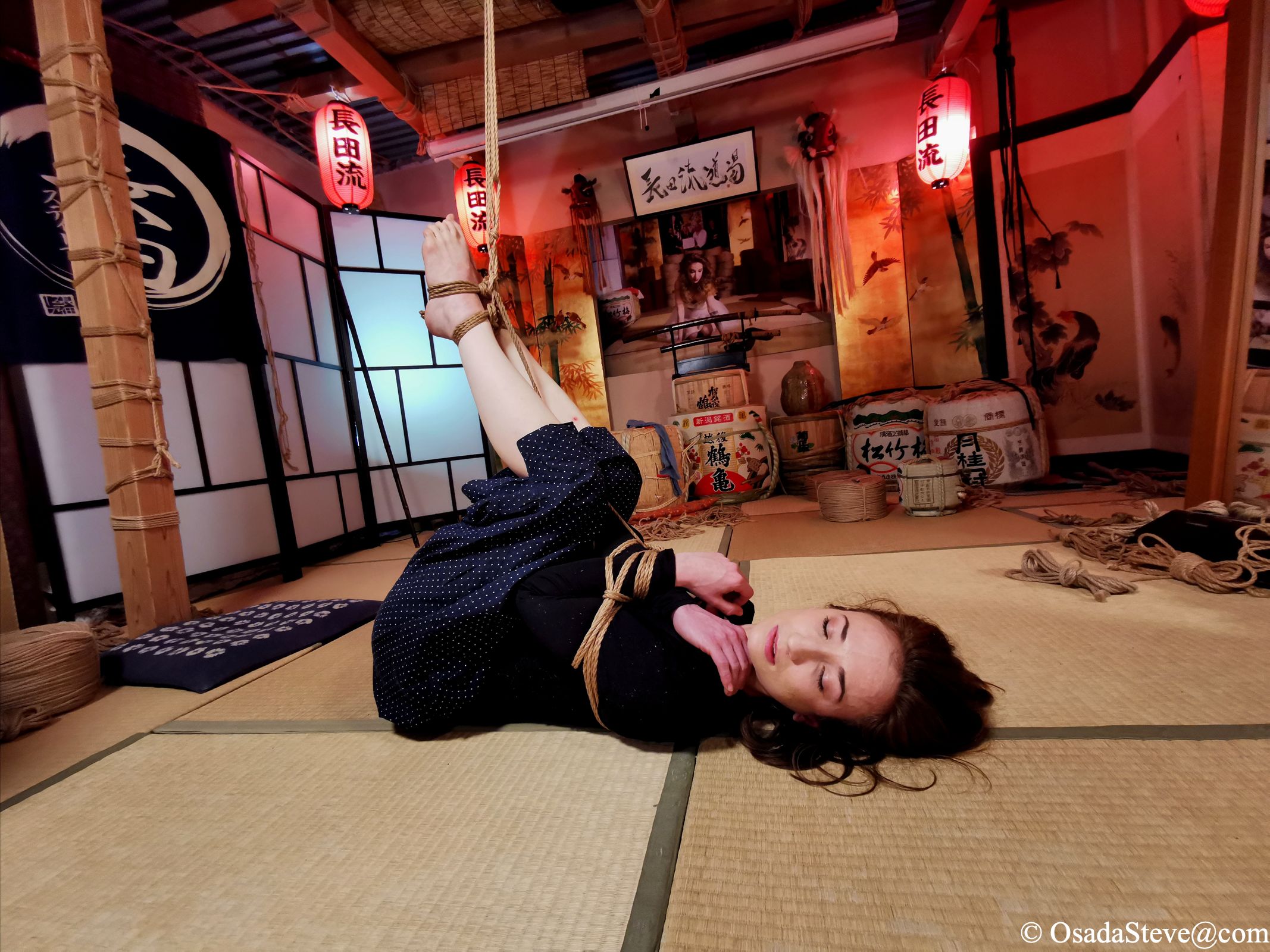 Feet Binder
This is a feet binder demo where we learn about leverage and center of gravity in order to smoothly control our rope partner's body movements.
The Curriculum
180 minutes
Available in days

days after you enroll

First Section
Recommended Courses
Perhaps you would like to choose some of the bundle options?